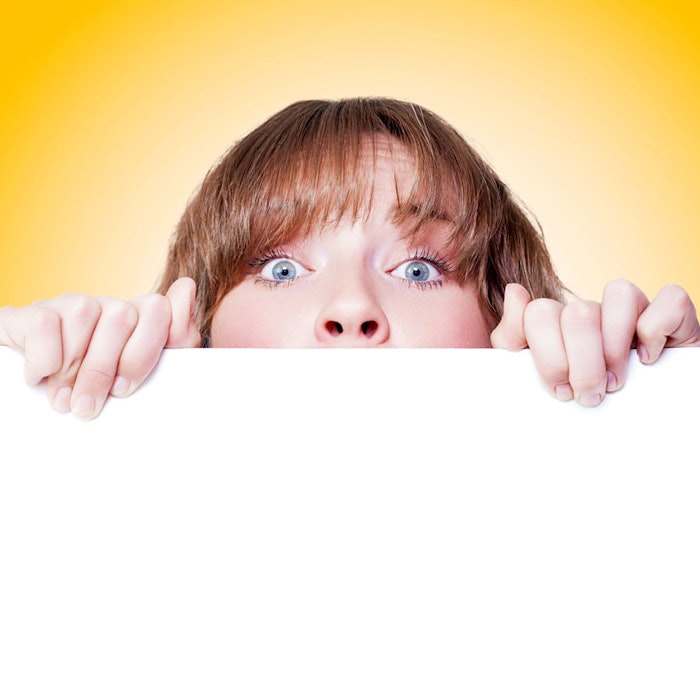 During in-cosmetics North America, a series of Innovation Seminars will highlight exclusive ingredient insights and formulating techniques from some of the world's most forward-thinking ingredient suppliers. The event, taking place Sept. 7 and 8, 2016, in the heart of New York City, will feature presentations from CoValence, Clariant, International Research Services, LipoTrue, Lonza Consumer Care, Revolymer, Solvay and Salicylates and Chemicals Pvt. It will provide R&D professionals and finished product manufacturers with novel concepts to influence future cosmetic product development.
Belinda Carli, Technical Adviser for the in-cosmetics Group, commented: "The US beauty and personal care market is expected to reach a value of US $90 bn by 2020, an increase of 12%.1 However, consumers are demanding more from brands than ever before, which is creating challenges that manufacturers are finding increasingly difficult to solve. The Innovation Seminars will help the cosmetic industry uncover new technologies and ingredients that will lead to the formulation of exciting new products, enabling the market to achieve its potential."
Multifunctional beauty products, high performance polymers and surfactants are just three of the highlights from the program.
Multifunctional Beauty
Some of the ways manufacturers can meet the demands of consumers are through sulfate-free and mild cleansing formulations that also meet mass-market cost constraints. Or, through multifunctional products that shorten consumers' routines. This is according to Denis Bendejacq, PhD, of Solvay; also a regular C&T contributing author.
At in-cosmetics North America, Bendejacq will focus on new regulations and how they are driving formulators to innovate using traditional ingredients. He will then introduce the company's solutions that can help answer challenging claims.
High Performance Polymers
Polymers represent the second largest class of ingredients in cosmetics and personal care products. Indeed, the U.S. demand for natural polymers is forecast to grow 4.3% per year to US $5.1 bn by 2020.2 
In relation, Tom Castle, Ph.D., from Revolymer believes film-forming polymer technologies can provide compelling benefits in the hair and skin care. During his session, Castle will explain how RevCare Natural Effects, a naturally derived resin technology, can provide hold, gloss and natural feel, as well as outstanding resistance to environmental effects.
Mild, Sustainable (and More) Surfactants
Surfactants frequently come under pressure since, although they perform essential functions, they can be irritating to the skin and are not always effective. In response, Lisa Gandolfi from Clariant North America will review GlucoTain surfactants, which are known for their mildness and sustainability profiles. She also will highlight their performance benefits, such as hair conditioning, fragrance solubilizing and viscosity building properties.
And There's More
Other technologies to be covered during the Innovation Seminars include: a new biodegradable, broad-spectrum antimicrobial; EO-free technologies for mild cleansing; wet wipe preservation; stabilized retinaldehyde as a form of vitamin A; and the application of well-known pharma processes that will shift the way the industry thinks about cosmetics.
Event Details
in-cosmetics North America will take place at Pier 36 in New York City. Featuring more than 150 international cosmetic ingredient suppliers, the event is free to attend and will enable manufacturers to source the most innovative ingredients while developing their technical knowledge and understanding of current trends. For more information visit www.in-cosmeticsnorthamerica.com.
References
1. Euromonitor International (Jul 2016)
2. Natural Polymers, The Freedonia Group (May 2016)