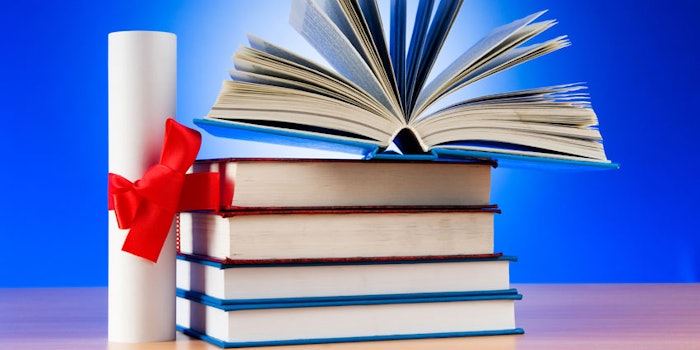 ID 16313194 © Elnur | Dreamstime.com
In the 2021 Cosmetic Victories, 81 projects from 13 countries will participate in the sixth edition of the competition. The 2021 prizes will be awarded by a panel of judges who will select two winners among the six finalists.
Related: Cosmetic Valley Announces 2020 Cosmetic Victories Winners
The Cosmetic Victories is an international competition for research and innovation with the triple objective of detecting and developing young talents; supporting their projects; and encouraging research and science in the field of fragrance and cosmetics. Two prizes will be awarded: The academic prize, entailing projects by young graduates, doctoral and postdoctoral scholars, researchers and scientists; and the industry prize, which includes projects by industrialists, entrepreneurs, start-ups and innovative SMEs.
Of the 81 projects in this year's edition, 22 academic and 59 industrial entries came from 13 countries: Belgium, Brazil, Denmark, Spain, USA, France (and Nouvelle Calédonie), Ghana, Hungary, Italy, Poland, Taiwan, Thailand and Ukraine.
The six finalists (three in each prize category) were selected by a committee of industry professionals and international scientific experts. Proposals were to include research work or an innovation that could be applied to any area relevant to fragrance and cosmetics: ingredients, formulation, testing, processes, packaging, chemistry, biotechnology, digital technology, distribution, or new products and services. The innovations may have originated in the fragrance and cosmetics sector, or could be a technological transfer from another industry. Following are the finalists in each category.
Finalists: Academic Prize
New bio-sourced and renewable UV-A filters for cosmetic formulation

; URD - ABI, AgroParisTech—France

Bio-inspired microgels for cosmetics … and what else?

 Institut des Sciences Analytiques et de Physico-Chimie pour l'Environnement et les Matériaux, UMR CNRS/UPPA 5254, Université de Pau et Pays de l'Adour UPPA—France

TOUCHY Finger

, an augmented and connected human finger to assess skin and hair feel; Laboratoire de Tribologie et Dynamique des Systèmes (LTDS), Ecole Centrale de Lyon, UMR CNRS 5513—France
Finalists: Industry Prize
Pack 3 in 1

: 

Dissolve to Preserve;

 PolyBridge—France

Biodegradable texturizers and benefits for next-generation formulas

; ROELMI HPC—Italy

Biorefinery-based technology in Smart Delivery Systems

; InventionBio SA—Poland
Each winner will receive a prize of €10,000, as well as the assistance of Cosmetic Valley. The Award Ceremony will take place on March 30, 2021, on Cosmetic Valley TV. Follow us as we report the winners.
Previously: Cosmetic Valley to Announce Cosmetic Victories Winners