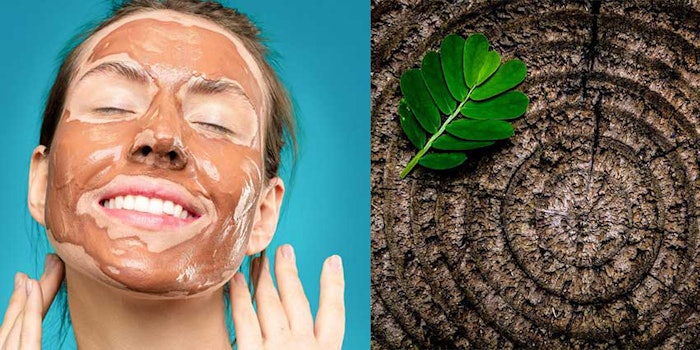 Renmatix
The February 2021 Midwest SCC virtual meeting highlighted the increased consumer interest for upcycling in personal care and what it could mean for the cosmetic sector.
Previously: Midwest SCC Meeting Recap: BOVs, Calcium OSA and More
Leading the talks were Tony Abboud, general manager for personal care and cosmetics , and Ivan Souza, technology and sales support leader, both of Renmatix. The two discussed the basics of upcycling, how to implement upcycling in personal care and Renmatix's upcycled emulsifier: Acer rubrum extract (INCI: Water (Aqua) (and) Acer Rubrum Extract (and) Glycerin).
In this presentation, Abboud stated that one-third of all food in the world goes to waste that could otherwise be repurposed, and this could be the most effective solution to climate change. As consumers are trying to be more eco-friendly, it was reported that 95% of consumers want to reduce food waste; 60% of consumers want to buy more upcycled products; and it is predicted that the market size for upcycled products will reach $46 billion, with a 5% CAGR. 
Incorporating Upcycling in Personal Care
Souza continued the webinar on how the personal care community can implement upcycling strategies in products with upcycled packaging, ingredients and manufacturing. While upcycling has been well-known in the food industry, upcycling principles seemed to be fairly newer in skin care and cosmetics. Examples shown for companies opting for the zero-waste ideology were UpCircle Beauty, BYBI Beauty and LOLI Beauty.
Related: Lleig's Upcycled Cosmetic Ritual Concept
One-third of all food in the world goes to waste that could otherwise be repurposed, and this could be the most effective solution to climate change.
Souza then discussed the benefits of using upcycled packaging such as cork containers, wood packaging or even using the product itself for other uses. Cork containers or "cork-tainers" have been noted to be carbon-positive, minimally processed, sustainably harvested, renewable, reusable, biodegradable and compostable. Also, upcycled wood packaging can be made from furniture offcuts while being renewable and biodegradable and encouraging brand engagement in forest conservation.
Upcycled ingredients such as seeds, peels, flowers, fruit and other foods that are rejected by the foods industry can be made for upcycled cosmetic commodities and specialties. Commodities such as vegetable oils, butters, extracts and exfoliant seeds from fruits are more commonly used for skin, hair or personal care products.
Specialties, on the other hand, are a more refined way of extracting from foods. For example, formulators can use banana leaves through enzymatic extraction to create Musa sapientum (banana) extract, which has been observed in previous studies to be rich in antimicrobial enzymes that can be used as a preservative booster or a preservative itself. A citrus peel, through enzymatic extraction, also can create pectin for cosmetic use.
Acer Rubrum Extract
Souza reviewed how Renmatix uses wasted red maple chips for cosmetics. Trees are made of natural fibers, cellulose, lignin and hemicellulose, which are typically difficult to separate. The company gently pulls unmodified cellulose and lignin away from the plant cell structure by using only water in its supercritical state; heat; pressure; and plant materials without additional chemicals or solvents. This leaves only the hemicellulose. Souza noted that this process yields cellulose and lignin in a more native condition, compared with other methods of extraction.
Using this approach, the company created Acer rubrum extract, a multifunctional, upcycled ingredient used to gently restore skin health. In a study by an independent lab, 30 min post-application of the active, panelists experienced a 66% reduction in dry, flaky skin (10 panelists, measured by D-Squame assay) and a 44% reduction in sebum (10 panelists, measured by Sebumeter). Additionally, the company found the extract protected against environmental stress such as blue light, and improved product texture.
Lastly, Souza noted the ingredient can improve texture, acting as the sole emulsifier for up to 40% oil phases; does not interfere with the skin barrier, compared with traditional emulsifiers; and emulsifies regardless of HLB. Additionally, the active demonstrates a long shelf-life and according to the company, is one of the few upcycled emulsifiers on the market.
Featured: Laboratoires Expanscience Upcycles is Sixth Avocado Active: 'Number 6'