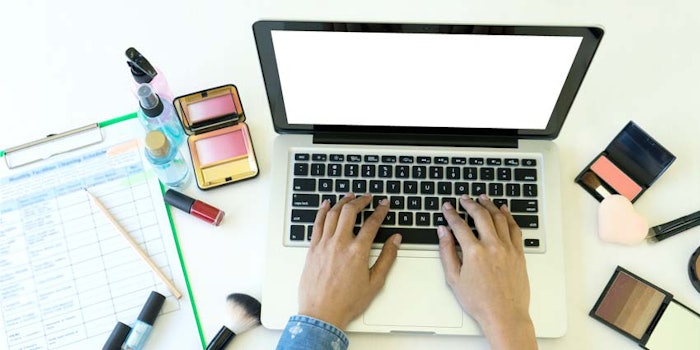 Beauty Accelerate 2020 will explore the industry's 'new normal' along with forward-looking technologies during a 100% virtual event, to be held on Nov. 2-5, 2020.
Priced for maximum accessibility, this collaborative forum for beauty marketers, founders, R&D managers and cosmetic scientists will deliver virtual presentations on business and brand strategies, market data and emerging technologies, as well as live Q&A's and roundtable discussions to share further insights.
Sponsored by Global Cosmetic Industry and Cosmetics & Toiletries, Beauty Accelerate will provide attendees with the knowledge and tools to thrive in this unprecedented moment. "Beauty has been fundamentally reshaped by everything from COVID-19 to Black Lives Matter to the ongoing mission of sustainability," says Jeb Gleason-Allured, content director of Global Cosmetic Industry. "This year's event will examine the implications of beauty's new normal, as well as what's next."
What to Expect:
"Mon. and Tues., 11/2 and 11/3, will feature our all-new 'Tech Briefing,'" explains Rachel Grabenhofer, managing editor of Cosmetics & Toiletries. "We will delve into some fascinating emerging technologies and future targets for cosmetic product development ranging from the endocannabinoid system and blue biotech, to food emulsifiers, sleep and beauty, haptics and biofilms."
Each 25-min presentation will be followed by a live Q&A session with the presenter, giving attendees access to the experts and a crucial interactive element. Furthermore, technical talks procured from leading-edge supplier companies will round out the sessions, bringing forward-thinking ideas to an in-use, practical setting.
Wed. and Thurs., 11/4 and 11/5, will feature curated panels and presentations regarding near-term challenges and future innovation needs for brand leaders, marketers, R&D and product development professionals, and more. In addition, experts will discuss the enduring importance of mission-driven brands, feel-good beauty, and how retail and consumer trends have changed amid this most unusual year.
In addition to the conference, select speakers will lead live virtual roundtable discussions addressing key concerns for beauty innovators in 2021 and beyond.
Taken together, the intensive four-day product development conference and curated networking event will inspire beauty brands of every size to innovate faster, smarter and more collaboratively—and in alignment with today's rapidly evolving market.
Sign up now for the latest Beauty Accelerate news and alerts.