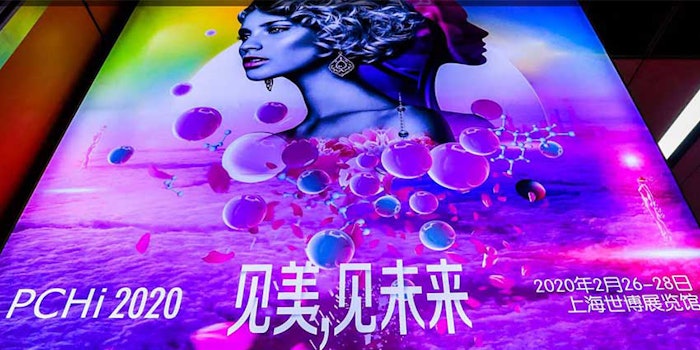 [update] Personal Care and Homecare Ingredients 2020 (PCHi 2020) has been officially moved again; this time to March 24-26, 2021, and to the Shenzhen. It most recently was rescheduled for July 8 through July 10.
See related: PCHi2020 Postponed Due to Coronavirus
According to show organizer Reed Sinopharm Exhibitions (RSE), this decision was taken after a careful assessment of the current pandemic situation and having communicated with the exhibitors.
As previously reported, on May 8, 2020, China's State Council released new guidelines for prevention and control measures to contain COVID-19. According to the guidelines, shopping malls, supermarkets, hotels and restaurants may reopen, and necessary conferences and exhibitions may be held as long as adequate containment measures are put in place.
China's efforts to stamp out COVID-19 have yielded positive results as of press time and economic and social activities are starting to resume. Against this backdrop, the country's convention and exhibition industry is expected to rebound.
In response to industry needs, the PCHi 2020 Fountain Awards Ceremony was held online via live broadcast, from June 2 to June 4, 2020, and drew a record attendance. The online event presented innovative ingredient technologies that were shortlisted for the awards, and winners were announced.
Follow updates on PCHi here and on the event website.