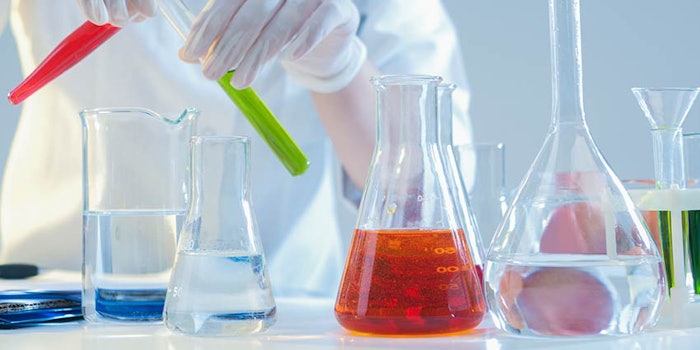 The Midwest Society of Cosmetic Chemists (MWSCC) has announced Catherine Johns will deliver a keynote address titled, "Next Gen Leadership: Balance Command and Connection," at TeamWorks 2020.
Taking place on April 8, 2020, TeamWorks is a one-day conference and trade show for beauty ingredients, formulations, delivery innovations and now, household product development, held at the Donald E. Stephens Convention Center in Rosemont, Illinois.
Johns, who is the author of Show Up & Shine: Simple Steps to Boost Your Confidence & Charisma, and has numerous years of stage and studio experience, will enlighten attendees on how to embody leadership so they can influence how they are perceived—and how others respond to them.
Being able to command a room and connect with people can have a real impact on colleagues, customers and business results. Johns offers a practical path to making a stronger impression as a real leader when speaking in a meeting, on a conference call or even in casual conversation.
Prior to the keynote, The Next Generation educational symposium with feature technical sessions that include a kick-off presentation by TeamWorks' Diamond Sponsor, FitzChem.
The balance of the session includes: "Cosmetic Recalls and the 'Good Housekeeping' of Manufacturing Plants;" "Demystifying W/O Emulsions;" "Colorants Used in Cosmetics and Personal Care Products;" and "All About Essential Oils."
The keynote will enlighten attendees on how to embody leadership so they can influence how they are perceived—and how others respond to them.
TeamWorks 2020 will also feature an expo floor with more than 150 manufacturers, suppliers and distributors of raw materials and ingredients. Suppliers of testing, measurement and research equipment, as well as innovative service solutions and software providers, will also be exhibiting.
A presentation theater during expo hours will highlight the expansion into household product development with sessions lead by Mintel on "The Evolution of Sustainability," which will explore how sustainability has evolved and migrated through categories and how it is playing out within the household space in terms of packaging and ingredients, as well as in personal care.
In addition, a session by Amway on "Current Trends in Global Regulations," is being coordinated by sister chapter the Society of Cosmetic Chemists Michigan. The balance of the presentations will be made by select exhibitors and address technical issues and the innovations/solutions that will assist in all aspects of formulation.
"These cosmetic/personal care and household chemistry and product development professionals will be ready to create more impact and more success after our TeamWorks Keynote Conversation," Johns said.
"We are excited to have Catherine Johns deliver the keynote at TeamWorks and provide inspiring and actionable information on how we all can become better communicators and business leaders," MWSCC Chair Perry Romanowski said. "This year's TeamWorks will provide the Midwest region with unmatched education, networking and industry opportunities."
For more information, visit the Midwest SCC website.