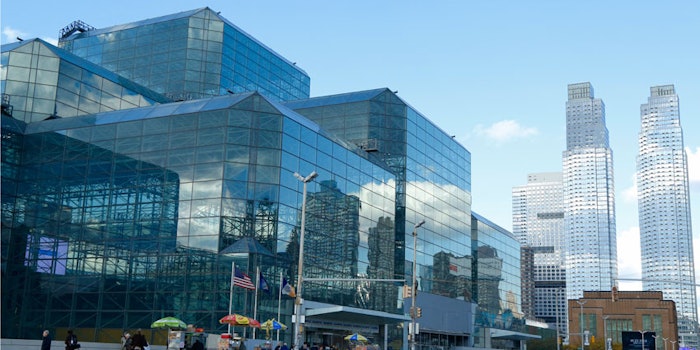 The New York Society of Cosmetic Chemists (NYSCC) recently announced its 2020 Suppliers' Day theme and its new educational programming at a press and friends reception in New York City.
The 41st Annual Suppliers' Day will take place May 5-6, 2020, at the Jacob K. Javits Convention Center in New York, New York, and will be centralized on the theme of "Revolutionary Disruptors."
"New educational programs, returning popular content as well as show floor experiences will illustrate how revolutionary disruptors are impacting the traditional way of sourcing and the entire product development cycle," said NYSCC chair elect Giorgino "Gino" Macalino at the reception. "These disruptors impact what consumers want, as well the companies that manufacturer them."
Related: NYSCC Offers a Sneak Peek of Suppliers' Day 2019
Of the trendier disrupters, Supplier's Day 2020 will explore innovations surrounding cannabis and mindfulness/wellness, and the impacts each have on product development in the industry.
Disruptors will be highlighted in core programs, including Digital Age of Beauty, World of Chemistry, Discover Sustainability, as well as in new tracks focusing on color cosmetics, hair care and healthy aging.
"Revolutionary Disruptors will take Suppliers' Day to the next level and provide attendees with relevant content and immersive experiences that will advance their product development and formulations," said Macalino.
Returning to Supplier's Day 2020:
Supplier's Award: Ingredients and Formulation, presented by NYSCC in partnership with CEW.
The Future Chemists Workshop, a "live lab" experience for students, with a competitive component.