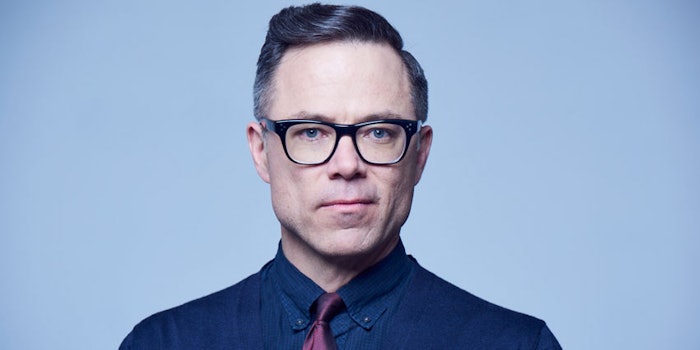 "Is Gwyneth Paltrow Wrong About Everything?" is Timothy Caulfield's lead-in for the 2019 SCC Annual Meeting Frontiers of Science Award lecture, sponsored by Cosmetics & Toiletries.
More specifically, Caulfield, a Canada Research Chair in Health Law and Policy at the University of Alberta, will take a page from his own book to explore how celebrity culture and science clash, especially in the context of cosmetics R&D.
Debunking Misinformation
Caulfied writes, "There is a ridiculous amount of science-free health advice floating around in popular culture. And much of this information is conflicting, misleading or just plain wrong."
He adds, "There is a growing amount of good science that can inform health and lifestyle decisions. But despite this reality, popular culture [and press] push inaccurate views about how and why we should get fit, what we should eat and how we should address diseases."
Caulfield explains social forces and trends also contribute to this confused state, which he says includes "an erosion of public trust in science and the rise in the sway of social media and celebrity health brands. In addition, cognitive biases and the circulation of conflicting 'expert' advice can further confuse the public."
But thankfully, according to Caulfield, there are evidence-informed strategies that can be used to counter the science-free noise. This will be the focus of his keynote address.
Biography
Timothy Caulfield is a professor and unrivalled communicator who debunks myths and assumptions about innovation in the health sector for the benefit of the public and decision-makers. Over the past several years, he has been involved in a variety of interdisciplinary research endeavors, resulting in the publication of more than 350 articles and book chapters. His research focuses on topics such as stem cells, genetics, research ethics and the public representations of science and health policy issues.
The recipient of numerous academic and writing awards, Caulfield is also a Fellow of the Royal Society of Canada and the Canadian Academy of Health Sciences. He writes frequently for the popular press on health and science policy issues, and is the author of two national bestsellers: The Cure for Everything: Untangling the Twisted Messages about Health, Fitness and Happiness and Is Gwyneth Paltrow Wrong About Everything? When Celebrity Culture and Science Clash. His most recent book is The Vaccination Picture.
Furthermore, he is the host and co-producer of the award-winning documentary television show, A User's Guide to Cheating Death, which has been shown in more than 60 countries and is currently streaming on Netflix.
For more information and to register, visit the national SCC website.