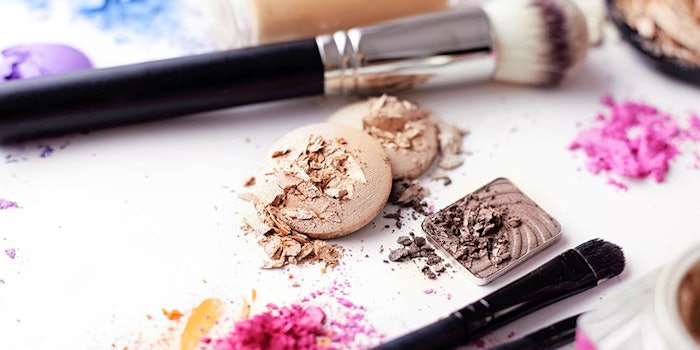 Attendee registration is now open for the 40th annual New York Society of Cosmetic Chemists (NYSCC) Suppliers' Day.
"Every year we seek to raise the bar in delivering insights and showcasing innovations, and this year's program contains several new elements to enhance the attendee experience," said NYSCC chair Sonia Dawson.
More than 500 suppliers and distributors will display their latest solutions and innovations. This year's show will also feature an Innovation Hub, showcasing a dozen new solutions, ingredients and formulations, some of which are making their North American debut.
Specialty areas include the Future Chemists Workshop, Innovation and Presentation Theaters, and a 40-year retrospective featuring NYSCC past chairs, members, brands and suppliers.
Related: NYSCC Suppliers' Day Announces New Programming for 2019
This year's educational programming will cover a variety of topics involving formulating, sourcing and marketing beauty and personal care products. They include:
Fragrance: The Invisible Art—An all-day, in-depth program, co-produced with the American Society of Perfumers, featuring experts in perfume, scent, essential oils, consumer trends and more.
Innovation & Compliance—In collaboration with IKW (a European association for German cosmetics, toiletries, perfumery and detergents), a program addressing safety, lab testing and QA topics.
Inside Out Beauty—A program focused on supporting microbiome health through beauty, and how understanding the ways in which the environmental exposure the body faces from birth (the exposome) can impact new cosmetic development.
Program tracks include:
Discover Sustainability—A track focused on green issues and reducing waste
World of Chemistry—Global sourcing and marketing trends
Digital Age of Beauty—New ways to reach consumers and build communities
Additionally, NYSCC has partnered with CEW for Supplier's Award: Ingredients and Formulation. The winner will be announced at Suppliers' Day, then celebrated at the CEW Beauty Awards, taking place later in May. The Industry Awards Night will take guests back to Suppliers' Days of yore, featuring an 80's theme evoking the look, feel and music of some of the earliest events.
NYSCC Suppliers' Day will be held May 7-8, 2019 at the Jacob K. Javits Convention Center in New York City.