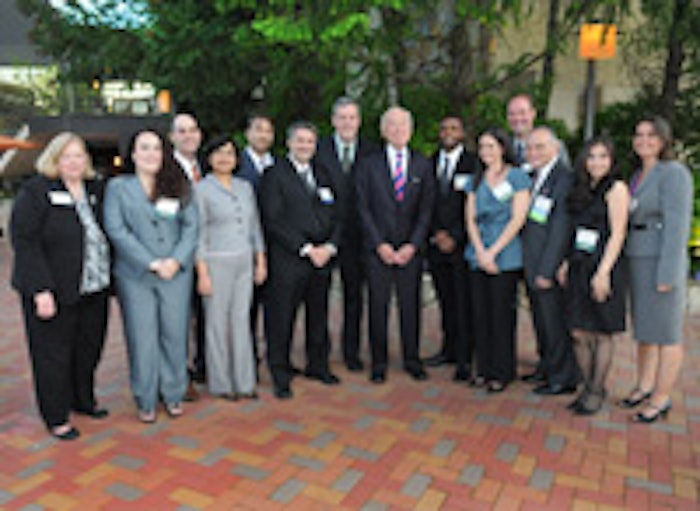 Image courtesy of Ahmad El-Farram of Knight Image Photography
On Tuesday, April 17, 2012, the Long Island Society of Cosmetic Chemists (LISCC) recognized Leonard Lauder with a Lifetime Achievement Award for the Advancement of Cosmetic Sciences at a dinner held in his honor in Long Island, New York. More than 250 guests comprised of senior executives from The Estée Lauder Companies, along with members of the company's R&D staff and LISCC chapter members, attended the dinner to honor Lauder and his contributions to the field of cosmetic science.
In 1990, Lauder accepted the same award on behalf of his mother, Estée Lauder, who was the inaugural recipient of this accolade. This most recent event was hosted by The Estée Lauder Companies' Paul Marotta, R&D lab manager for corporate mascara development and current chairman of the LISCC, and Lauder was introduced by Brandon Neblett, senior chemist in the Estée Lauder Treatment Laboratories and LISCC chair elect.
Lauder's acceptance speech was directed at inspiring young chemists and LISCC members. He encouraged the audience's scientists to keep dreaming, since vision is as important as the actual chemistry to formulators who produce groundbreaking products. He also challenged formulators to strive to create the best possible products; that "good enough" is never an option and should only be delivered to consumers if the best a product can become is accomplished. Lauder also proposed that the LISCC push to make Long Island become the "cosmetic chemistry industry capital" of the world someday.