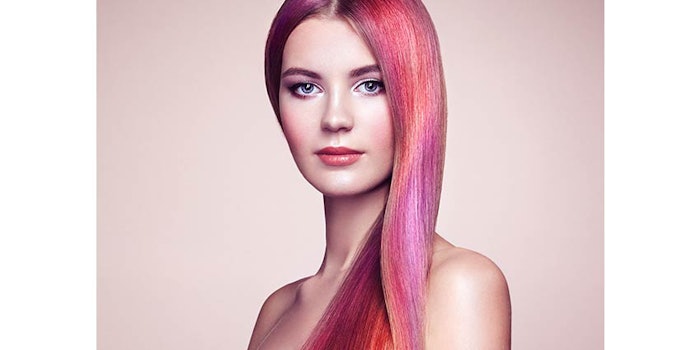 Angus Chemical Company (Angus) will present four novel formulation kits at in-cosmetics Global.
Developed by Angus Personal Care Application teams in Paris, Chicago, Singapore and São Paulo, the kits highlight the multifunctional performance benefits of the Ultra PC portfolio of amino alcohols. These include AMP-Ultra PC (INCI: Aminomethyl Propanol), Tris Amino Ultra PC (INCI: Tromethamine), AMPD Ultra PC (INCI: Aminomethyl Propanediol) and the recently launched DMAMP Ultra PC (INCI: Dimethylamino Methylpropanol).
DMAMP Ultra PC is a multifunctional alkalizing agent for oxidative hair colorants. Developed in response to the growing market demand for alternatives to common alkalizing agents, including monoethanolamine(MEA) and ammonia, DMAMP Ultra PC is 80% active, with a stronger base than ammonia and MEA but lower nucleophilicity.
"When compared to commercial and formulated systems that use the same chassis but with alkalizing agents like MEA and ammonia, our hair color formulations using DMAMP Ultra PC showed superior color deposition and improved wash fastness on bleached hair, especially in red and black shades. It also performed better on gray coverage, maintaining the color even after 15 washes," said Ruth Kuriyama, customer application specialist for Angus Latin America. "In addition, DMAMP Ultra PC does not have a harsh odor, which makes it an ideal alternative to ammonia in hair coloring applications."
Sample quantities of DMAMP Ultra PC are available for testing in one-liter packaging. Commercial volumes are expected to be available for all regions in early 2019.
The four formulation kits include:
After 6–A skin care kit specifically developed to cleanse, hydrate and protect skin all day;
Love Is in the Hair–A hair care kit;
Pop Color–A color cosmetics kit specifically formulated to provide a distinctive look; and
All Systems Go–A toiletries kit.
"In this fast-moving, dynamic market, formulators must react quickly to shifts in styles and preferences to rapidly develop new products that deliver final end-product performance that creates the differentiation necessary to stand out in the crowded market," said Matthieu Perdon, regional marketing manager, Europe, the Middle East and Africa (EMEA).
"With our unique chemistries and deep formulation expertise, we are well positioned to help customers discover a better way to overcome the complex challenges they encounter with their personal care and cosmetics applications."
Angus will be located at booth #F-310 during in-cosmetics Global, which will be held from April 17–19, 2018 in Amsterdam. Angus will also host a technical presentation, "Improving the Stability of Inorganic UV Filters with Versatile Amino Alcohols," on Thursday, April 19, from 10:30 am-11:00 am in Theater 2 of the RAI center.