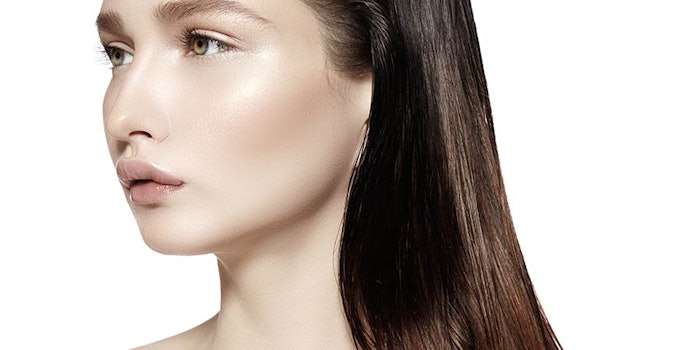 Lipoid Kosmetik will showcase its new products, including HerbaGlow and Natipide Eco, at in-cosmetics Global 2018.
HerbaGlow NRG is a COSMOS-approved three-component active, designed to energize and revive skin and provide a healthy glow. Per Lipoid Kosmetik, the ingredient shows efficacy in boosting the skin's energy supply and production efficiency; providing the skin with more vitality and resistance; and making skin look fresher and more radiant.
It is sourced from 100% natural ingredients, including extracts of caper flower buds, white mulberry leaves and rose roots, in a propanediol-based preservative-free and self-preserving solvent system.
Update: The company will also present Natipide Eco, a natural carrier for cosmetic actives. Exclusively based on natural raw materials, Natipide Eco is designed as a pre-liposomal concentrate and forms stable liposomes upon mixing with water. Additionally, no special equipment is needed to form loaded liposomes with a particle size of around 200 nm.
An in vivo study with Raman spectroscopy found Natipide Eco increased the penetrated concentration of a model active of 50%, in comparison to the non-encapsulated active.
At in-cosmetics Global 2018, Lipoid Kosmetik will be located at stand C120; additionally, the company will present a technical seminar on Wednesday, April 18, 2018 from 1:30 pm-2:00 pm, at Theatre 1. This year's in-cosmetic's global will be held April 17-19, 2018 in Amsterdam.