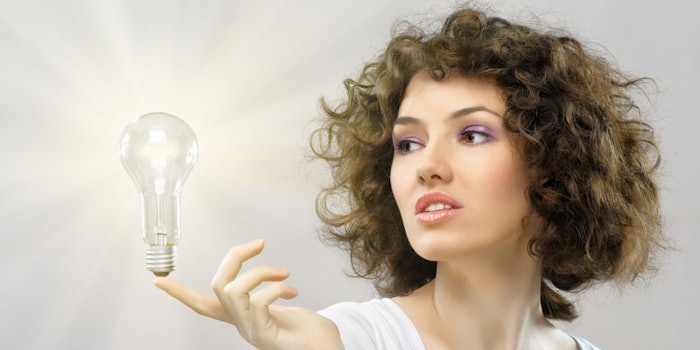 The term "innovation" seems to get thrown around a lot when it comes to ingredients, formulations and packaging, but what does it truly mean?
We caught up with Ginger King, cosmetic chemist and professor of business of fashion at Rutgers Business School, to get her take on beauty and personal care innovation, what this means and how brands can embrace it to produce cutting-edge products. 
Cosmetics & Toiletries (CT): Where in your opinion does innovation for cosmetic products come from?
Ginger King (GK): In my opinion, innovation in the cosmetics industry has evolved in three different ways: First, inspiration has come from different categories. Borrowing ideas from different categories has been a successful strategy for many companies in recent years. One example of how this has worked well is the TimeWise Vitamin C Activating Squares by Mary Kay – the tiny square patches use breakthrough technology to deliver pure vitamin C to the skin via a small dissolvable square, similar to the Listerine patch.
Second, innovation has come from different delivery methods like Boscia's Cleansing Ball for facial cleansing. 
Third, innovation has come about by combining functionalities like, for example, a BB Cream which features moisturizer + sunscreen + anti-aging + coverage.
However, the word "innovation" has been much misused and innovation does not always guarantee sales as marketers would think. Innovation also has many challenges as chemists are bound by regulations. In my presentation at in-cosmetics North America, "Innovation in Beauty," we will examine the concept of innovation vs. renovation.
CT: Why is the demand to innovate so high? Increased competition? Consumer demand?
GK: "Innovate or die" has become a mantra for many beauty companies. Consumers like newness and newness creates demand that may drive sales. As we are in the world of business, sales are the answer to everything. When a product is launched, consumers are eager to know what is new and unique about it and this is where the phrase 'innovate or die' comes into play.
One caveat is that innovation must be completely unique and relevant to the consumer otherwise you will not get repeat purchases but instead, a one-time deal as it is new. My presentation will also bust the myth of innovate or die.
CT: What do you hope attendees get out of the in-cosmetics North America presentation?
GK: This presentation will examine the idea of innovation from concept, ingredients and formulation to packaging and customer experiences. Questions such as what is innovation and how do we get there will be posed to the audience. Additionally, market examples from the beauty sector will be given. Furthermore, challenges in innovation will be examined as well as strategies to deliver the best products to consumers regardless of whether it is innovation or renovation - if you cannot innovate, at least renovate. Consumer relevance is the key to sales.
King will present a session entitled "Innovation in beauty – what is it and how to get there" on October 12, 2017, between 12:45-1:30 pm in the Marketing Trends & Regulations Theatre at in-cosmetics North America. For further information, please visit www.northamerica.in-cosmetics.com