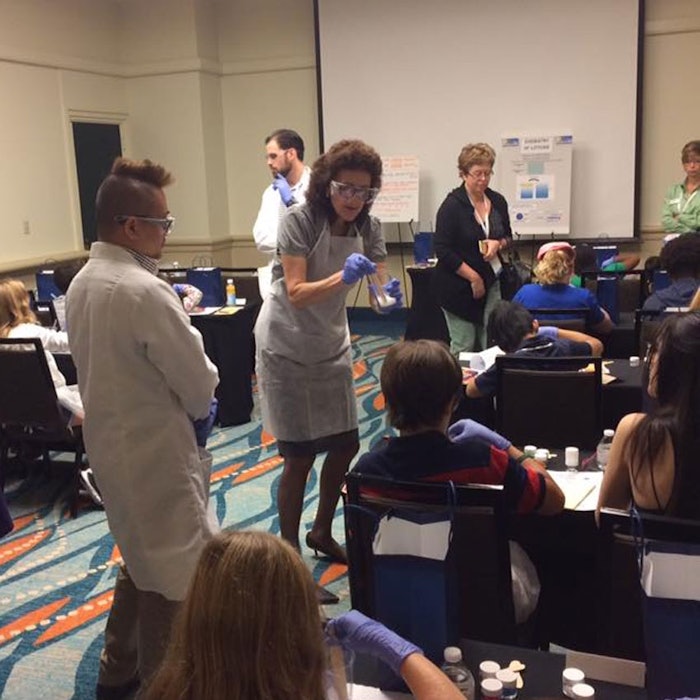 At this year's IFSCC Congress, the children in attendance got in on the cosmetic chemistry action. The children's formulating event on Tuesday morning gave the kids, or "the next generation of cosmetic chemists" (as they were referred to upon entry), the opportunity to create their own lotions.
They added the color and fragrance of their choice, as well as designed the packaging label. Safety was, of course, of utmost importance and safety goggles and gloves were passed out before any formulating could begin.
It was great to see the curiosity and the excitement on the faces of the children in attendance as their lotion became a finished product.
One young boy was asked if he was going to pursue a career as a chemist after blazing passed the others and finishing his lotion while some were still on the initial steps.
"Oh yeah!" he answered without hesitation.