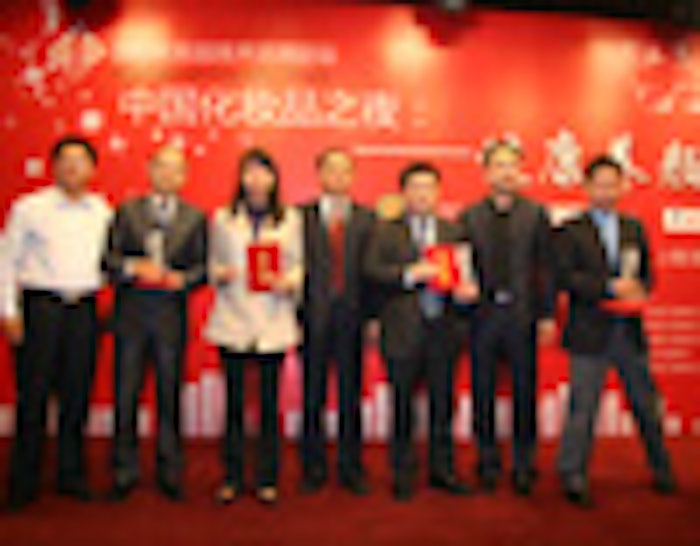 Innovators in the Chinese personal care industry gathered to share their technologies at the 2010 International Cosmetic Technology Communication Forum (ICTC), which was organized by the Beijing Daily Chemical Association (BDCA), Cosmetics & Toiletries China (C&T China), China Cosmetics Review (CCR) and the Beijing Technology and Business University (BTBU). The two-day meeting, held on Oct. 21–22, 2010, attracted nearly 300 attendees from major personal care manufacturers and ingredient suppliers alike.
The event theme, "Technology, Innovation and Development" was well represented in the breadth of presentations given at the event; however, the first day began with both a technology and regulation focus.
Dong Yinmao, secretary-general of BDCA, gave the opening speech of the opening ceremony, stating "This [year's event] will see the most success, with ingredient providers and product manufacturers from Beijing, Shanghai and Guangzhou providing their latest scientific achievements at a higher scientific level."
The opening ceremony keynote lecture was presented by Shuzo Ishidate, PhD, president and COO of Shiseido China Research Center Co., Ltd., and Zhao Hua, PhD, from BTBU. Ishidate, who discussed the development future of global cosmetic technology, noted, "Leading edge technology, like the non-invasive observation method, the 3D tissue engineered skin model and the gene chip should be applied in cosmetics more often." He added that cosmetics combined with nourishment can improve the efficacy of cosmetics, and that skin barrier function can be improved by fragrance. As for regulation, Hua presented the current situation and core regulatory concerns. He shared his ideas on how to deal with cosmetic safety and risk control, administrative licensing of cosmetic new ingredients, and the risk assessment of hazardous materials.
The first day's focus shifted toward patents with a presentation by Chen Mao, section chief of the patent office for the State Intellectual Property Office of the People's Republic of China, who pointed out, "Patents have become a weapon in business competitions." She presented some strategies to handle tort problems. Mao was followed by Jianzhong Yang, PhD, of Kobe Beauty & Health Innovation Co., Ltd., who provided suggestions about how to develop a hair care product. Other presentations throughout the day covered topics such as alternative testing methods, traditional Chinese medical science in cosmetics, embryonic stem cells and x-ray fluorescence energy spectrum to detect heavy metal elements.
On the evening of the first day, a celebratory dinner was held where seven authors were honored for their papers, which were chosen from 59 contributions. Guangzhou Tinci Materials Technology Co., Ltd,. was awarded as "the most innovative ingredient provider"; Dow Corning was awarded as "the most environmentally-friendly ingredient provider"; Lubrizol was awarded as "the most popular ingredient provider"; and Symrise was awarded as "the most valuable ingredient provider." All papers were published in the 2010 International Cosmetic Technology Communication Forum Memoir.
One of the event's highlights was held by CCR's VIP Formulator's Club. This exercise positions industry experts as teachers and class monitors, while attendees serve as students. The idea is that teachers share their work experiences in personal care formulating. The exercise showed a few supplier videos demonstrating the processing procedures of their ingredients, after which the students raised questions surrounding the demonstrated formula and the problems they face in their daily work. Attendees enjoyed this exercise, finding it an easy way to learn.
Many attendees found the event gave them new ideas for product development and that this forum is a good chance to communicate with experts and customers in the personal care industry.
"This is not only the growth of a forum or an association, but it is also the growth of an industry," noted Xu Liang, director of the Beijing Daily Chemical Research Center.
Support for this event was provided by the State Food and Drug Administration (SFDA), the China Association of Fragrance Flavor and Cosmetic Industry (CAFFCI), the Beijing Drug Administration (BJDA), the Beijing Association for Science and Technology (BAST) and the Beijing Municipal Commission of Economy and Information Technology (BJEIT).