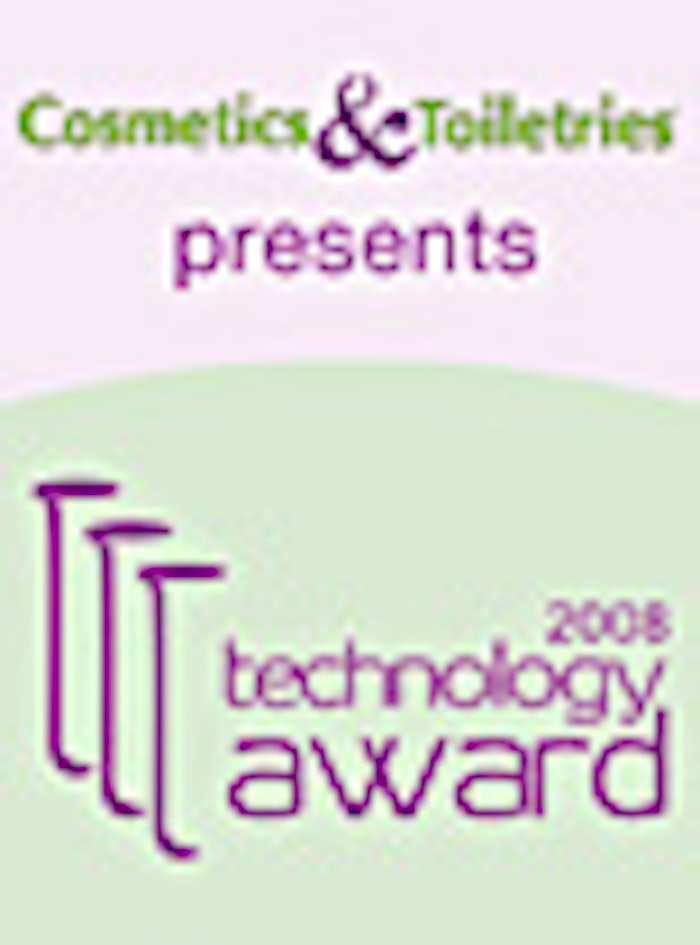 During the 2008 HBA Awards Dinner, held in NY on Sept. 9, 2008, Cosmetics & Toiletries magazine announced the International Technology award recipients for best new technology and best new technology launch.
In the category for best new technology, a collaboration between Symrise and Cutech srl won. The invention, a Pig Skin Organ Culture Model (PSOCM), comprises fully-functional hair follicles and fat tissue that are essential contributors to skin function. This invention provides an ethical, versatile, time-saving and economical alternative to animal testing and reconstructed skin models for testing the efficacy and safety of cosmetic products and ingredients. It is suitable for the efficacy testing of hair growth modulators, skin pigmentations modulators, lipolytic compounds and antiaging compounds and respective finished formulations. Once safety tests for skin irritation and sensitization (currently under validation) are complete, this material also will be applicable for testing the safety of topical products. PSOCM is derived from slaughted animals dedicated to meat production.
In the category for best new technology launch, Sederma won for its Essenskin campaign. Essenskin is a cosmetic acive ingredient designed for 60+ skin care. According to the company, the cosmetic care for mature skin needs to fulfill three objectives: procuring skin comfort; combating saffing, dehydration and dull complexion; and remaining as close to natural as possible. To reveal the antiaging efficacy of Essenskin, the company evaluated a typical parameter of youth skin transparency with a goniophotometer, a new device measuring light reflectance on skin. The campaign for the product involved a marketing datasheet, a powerpoint presentation, exhibitions, the company's Web site, antiaging market trends, advertising, conferences, seminars and a press kit.