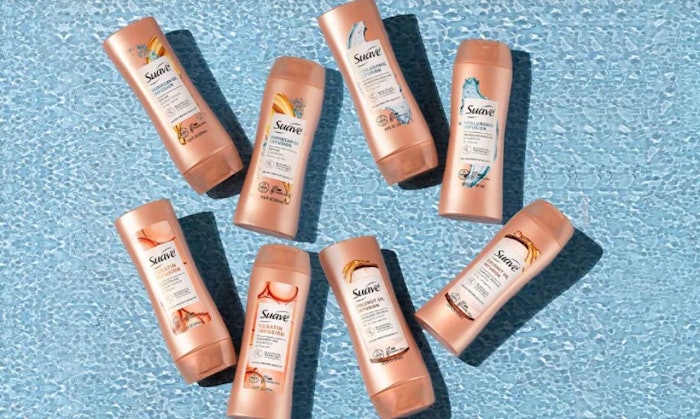 Unilever has announced the sale of its Suave brand in North America to Yellow Wood Partners LLC. The transaction is expected to close in the second quarter of 2023.
Terms of the agreement have not been disclosed.
Suave will continue to be owned and operated by Unilever outside of the United States and Canada.
Esi Eggleston Bracey, president of Unilever USA and CEO of Unilever personal care North America, said, "This is another step on our path to shift our portfolio towards strategic growth spaces. Suave has been a much-loved brand since the 1930s and I am confident it will continue to thrive and serve consumers under its new ownership in North America."
Dana Schmaltz, partner of Yellow Wood Partners, said, "Suave is ubiquitously recognized for its long history of providing accessible high-quality beauty products to American consumers and we are excited to add it to our portfolio of investments. We especially want to thank Unilever for its collaboration as we move forward to completing this carveout."