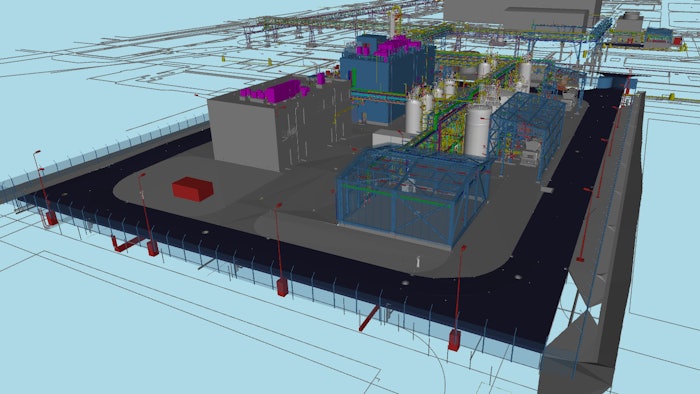 Courtesy of Evonik
Evonik has initiated the construction of the first commercial rhamnolipids production site worldwide, the company reports. Rhamnolipids are biosurfactants essential to personal care and cleaning products such as shampoos and micellar waters; Evonik's rhamnolipids are 100% bio-based and 100% biodegradable.
See related: Evonik to Build Manufacturing Facility for Sustainable Rhamnolipid Biosurfactants
Based in Slovenská Ľupča, Slovakia, the facility will give Evonik a biotech stronghold in the region. The company's biotech platform is an integral part of its Nutrition & Care division, and the move toward sustainability with this new site will transition the division toward being a provider of system solutions. 
"I am proud that our Evonik site in Slovakia will play a critical role in supplying the world with more sustainable cleaning and personal care products," said Miroslav Havlik, general manager of Evonik Fermas. "This is not just pivotal for a sustainable future, our investment here in Slovenská Ľupča is also beneficial for our region—attracting highly qualified experts that have helped establish Evonik Fermas as a biotech hub for the global market."
Evonik Fermas, located at Slovenská Ľupča, was founded in 1992 as a joint venture between Degussa AG and Biotika a.s. It originally used biotechnology to produce amino acids for animal feed but expanded to fermentation-based products for applications including cosmetics and personal care.