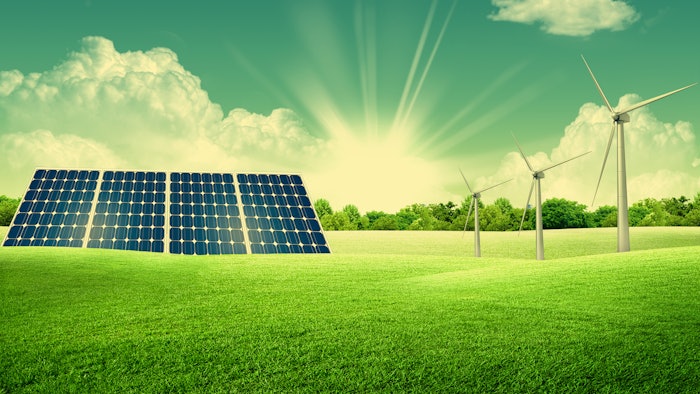 Symrise received top A ratings for sustainability performance in three categories measured by non-profit CDP: corporate commitment to protecting the climate, water and forests. The company also received the Triple A award in 2020 and is reportedly one of only 13 companies worldwide to receive the award.
Related: L'Oréal Achieves AAA Score by CDP
CDP looks at each company's performance as an environmental pioneer and combatant of environmental risks. Ambitious goals and transparency also have high priority.
Since 2020, Symrise has covered all its power needs worldwide by using renewable energies. The company aims to run climate-positive operations starting in 2030 to help stop global warming.
The company also uses water sparingly to help keep it available as a resource. By 2025, all production sites with a high risk for water shortages will improve their water efficiency by 15%, compared with 2018.
Symrise uses sustainable methods to source its raw materials to counteract deforestation, and it monitors suppliers and selects them based on sustainability criteria with the goal to benefit local businesses in its activities. The company has expanded the sustainable and regenerative cultivation of patchouli in Indonesia, which also ensures a fair income for local farmers, according to the company.
Bernhard Kott, chief sustainability officer at Symrise, says, "Our philosophy: We consistently combine economic success with social responsibility. We consider the impact of all our activities on our customers, consumers, employees, society and in particular, the influences on the environment. This means we create sustainable environmental framework conditions, and at the same time we aspire to make our supply chain process increasingly efficient."
Kott continued, "Our sourcing model also always keeps the local communities in mind. We see this as a contribution to global equity. It has served as a guiding principle for our activities for years. We are proud of the Triple A award, which motivates us to carry on along this path. We want to encourage other companies to follow in our footsteps."
The 2021 CDP ratings can be found at cdp.net/en/companies/companies-scores.