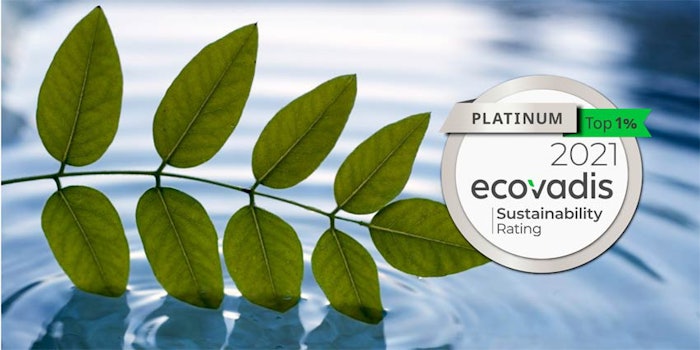 HallStar Beauty's Montpellier, France, operation has received a platinum rating from EcoVadis for its sustainability practices in its 1100 m2 facility. The company had previously received gold ratings from EcoVadis in 2018, 2019 and 2020.
Related: Hallstar Beauty Names Germano Coelho to President
According to the company, Hallstar Beauty utilizes its Oléoactif and Oléobooster extraction technology to produce ingredients of high purity and yield while remaining ecologically sustainable.
A platinum rating from EcoVadis places HallStar Beauty among the top 1% of assessed companies' commitments to social, environmental and economic fairness and sustainability.
Coralie Rivet-Commeau, quality environment, health and safety leader at Hallstar France, said, "At Hallstar Beauty, we never stop innovating, and that includes our continuous improvement efforts in corporate social responsibility. Social and environmental values have always been at the heart of our strategy, and we benefit from being part of an eco-system in the Sud de France region of young innovative companies promoting local biodiversity. Reaching EcoVadis Platinum status was a goal we set for ourselves, and I am gratified to see our core principles, our 100% eco-designed, 100% socio-responsible product innovations and our talented Montpellier team earn this distinction."