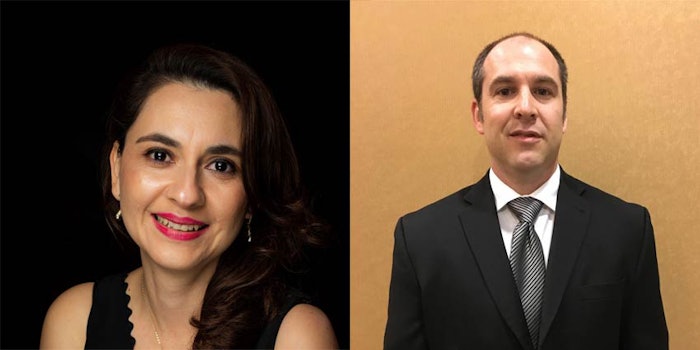 Chemyunion Inc. announced the promotion of Marilyn Villanueva to senior application lab chemist at its West Coast region location and the hiring of Erik Gutmann as a technical sales manager.
Related: Underlining Appoints Andy Mikuckis CFO
Villanueva has more than 15 years of experience in the personal care industry and has been with Chemyunion since November 2020. Her role will include analyzing the U.S. market needs and trends, providing prototypes, handling customer projects, and troubleshooting.
Gutmann's 20 years of experience in the cosmetic industry include R&D formulation at Aveda and Estee Lauder Companies, starting an application lab at Omya and working in account management at Seppic. He will work with Chemyunion clients on the east and west coast.
Cristiane R. da Silva Pacheco, vice president of new business, says, "We are very proud to have Marilyn and Erik join us. Their extensive knowledge of the personal care segment allows them to become valued partners for us and our customers."