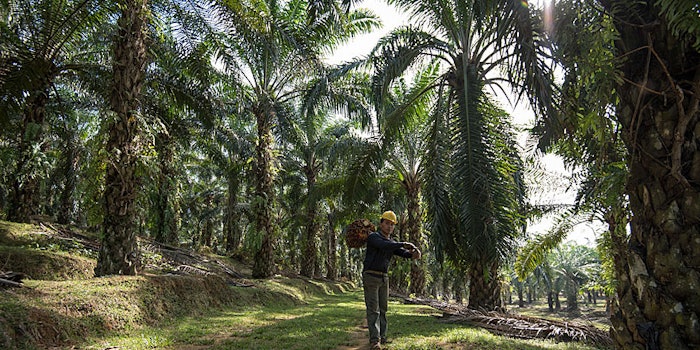 shutterstock_530836279
BASF has launched the fifth edition of its palm progress report, featuring figures for 2020.
Previously: BASF Achieves 2020 Palm Commitment
One of BASF's key renewable raw materials is palm kernel oil and its primary derivatives, which are mainly used to produce ingredients for the cosmetics, detergent and cleaner industries, as well as in human nutrition.
In the past year, BASF has committed to source palm (kernel) oils exclusively from RSPO-certified sustainable sources. In 2020, BASF purchased 227,213 metric tons of RSPO-certified sustainable palm oil. This corresponds to 100% of the total volume purchased.
Additionally, BASF made further progress in developing transparent supply chains—almost 95% of the global oil palm footprint, a total of 441,107 metric tons could be traced back to the oil mill.
BASF is now focused on the other part of its 2015 commitment: to also include the commitment of certified sourcing to those significant intermediates that are based on palm oil and palm kernel oil by 2025, e.g., fatty alcohols and fatty acids.
The BASF Home Care, I&I and Industrial Formulators Europe business is expanding its portfolio of palm-based surfactants with RSPO certifications. It now offers around 150 surfactants certified, according to the RSPO standard "Mass Balance" in line with the company's efforts to work towards a sustainable future along the entire value chain.
As one of the first RSPO members, BASF is thus underlining its continued commitment to support the production of sustainable palm (kernel) oil in the future.