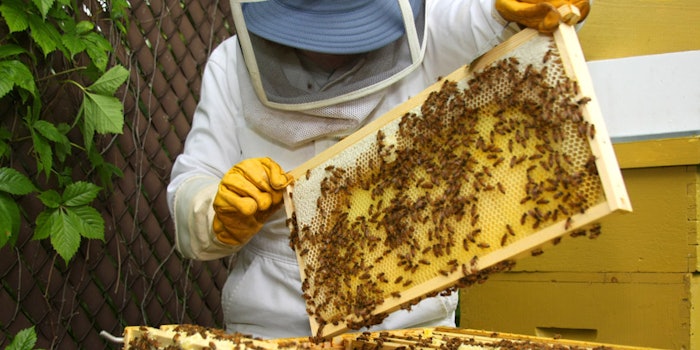 Koster Keunen, in conjunction with USAID, has initiated the Koster Keunen West Africa (KKWA) project in West Africa to promote the growth and support of smallholder beekeepers in Benin, Burkina Faso, Côte d'Ivoire (North), Ghana, Mali, Nigeria and Togo.
Related: Unesco x Guerlain x Angelina Jolie: Women For Bees Program
This two-year project will contribute more than $1.7 million and will focus on the support and training of new and existing beekeepers in the aforementioned countries. The current estimated beneficiaries of this project include more than 50,000 individual beekeepers, farmers and families.
KKWA will provide beehives and protective equipment (PPE) across the region. Farmers also will be trained on organic beekeeping techniques; from set up through wax collection and year-round hive management. The program will also focus on biodiversity protection with the collaboration of expert beekeepers in the area. 
Koster Keunen is a leading expert in beeswax, with business on three continents, According to the company, its international footprint provides insight on the global impact of bee health. In relation, this program will help to provide sustainably and ethically sourced beeswax.
See archived story: Beeswax Could be Threatened by Bee Shortage