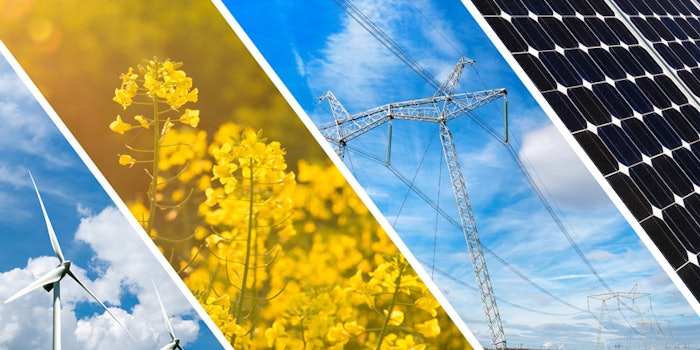 Solvay's climate and energy transition team has executed agreements with NextEra Energy Marketing, LLC, to purchase EarthEra Renewable Energy Certificates (RECs) under its EarthEra REC program.
Related: Solvay Presents COVID-19 Safety, Management Plan
EarthEra is a renewable energy trust managed by an independent third-party trustee. Solvay will purchase GreenE certified RECs from the trust. All funds generated from the sale of the RECs will go toward the development of renewable projects.
This means Solvay's aroma performance, specialty polymers and Novecare* global business units, along with its commitment to the Jasper solar project, will cover 100% of its site's electricity purchases in North America with renewable energy. The EarthEra trust has also been approved to support the reduction of CO2 for meeting Solvay's sustainability goals.
Ron B. Johnson, sustainable environment and climate CET manager, North America, Solvay said, "Having three of our energy-transition-leading Global Business Units commit to the NextEra EarthEra REC program opens the doors for increasing benefits of the program for other Global Business Units to join. It's exciting to have our business units commit to these bold sustainability goals and to have a long-term business partner and a program which will support our expanding CO2 reduction business strategy at Solvay."  
*Novecare GBU ex- the recently announced carve out of the Oil and Gas business.