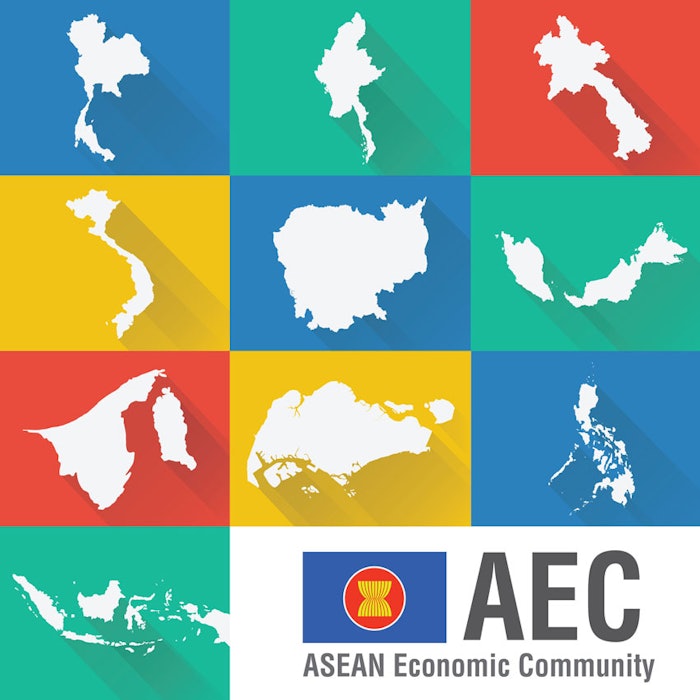 According to a report by Thai indie newspaper The Nation, the country's business development department (BDD) is pushing domestic franchises to expand into ASEAN countries. In addition, the BDD considers the cosmetics industry a high priority and seeks to secure the domestic supply chain.
The nation's BDD targeted at least 75 Thai franchise enterprises to expand their business overseas. The five targeted countries include Cambodia, Laos, Myanmar, Indonesia and Malaysia. According to the BDD, Thailand has 1,523 franchise businesses, which created a combined income worth Bt 645.79 billion (US $18.63 billion) in 2015. Franchises accounted for 9% of the country's total retail business, compared with 54% in the United States.
Further, according to the report, under Commerce Minister Apiradi Tantraporn the department plans to match 100 cosmetic enterprises and cosmetic-ingredient manufacturers to strengthen the domestic supply chain. This would allow Thai businesses to reduce the cost of raw material imports while increasing sales.
Deputy director-general Rattana Theanvisitskool said the cosmetics industry is a priority for the department in terms of promoting the value supply chain, as Thailand has high expertise in the sector from upstream to downstream. Rattana added this sector is capable of generating huge sales and creating a significant return for the country's income. According to a Commerce Ministry report, Thai exports of cosmetics, perfumery and soaps were worth US $1.91 billion (Bt 66.5 billion) in 2015, while shipments in the first half of 2016 year totaled $899.69 million.