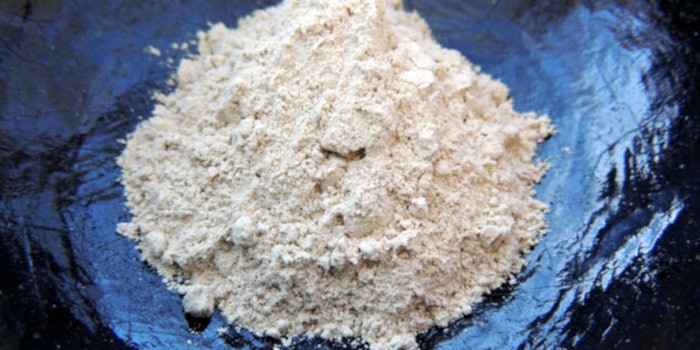 New Brook
New Brook International, Inc., has been named distributor for Lafaure SAS's bentonite clay for use in cosmetic and personal care applications.
The Argile Du Périgord bentonite clay is reportedly mined and dried in a solvent-free, low heat process for 30 years. It will now be available in the United States, with the help of New Brook.
See related: Top Trending Ingredient, Bentonite Clay
Argile Du Périgord is composed of a mixture of montmorillonite (75%), illite (15%) and kaolinite (10%). For cosmetic and personal care applications, this means an easy-to-color, softening, stabilizing rheological agent that is Ecocert-, Greenlife- and COSMOS-approved.  According to the company, the clay has been proven through in vitro and in vivo testing to offer anti-pollution and anti-blemish properties.
The Argile Du Perigord is available in fine and super fine sizes. Fine is suitable for exfoliating formulations and super fine is used in cosmetics and personal care formulations.