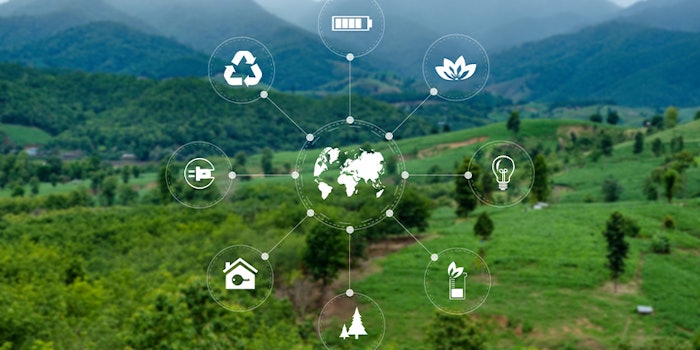 Merck KGaA, Darmstadt, Germany, presented its sustainability strategy in conjunction with its third quarter results from 2020. 
Related: Galaxy Surfactants Marks 10 Years of Sustainability by Highlighting its Business Benefits
Notably, the company grew significantly in the third quarter; in comparison with the third quarter in 2019, group net sales increased by 9.7% to € 4.4 billion. Moving forward, Merck KGaA will be focusing on three sustainability goals that are reflected in a total of seven focus areas as follows. 
Goal One: In 2030, the company will achieve human progress for more than one billion people through sustainable science and technology.
Focus areas:
Sustainable innovations and technologies for the company's customers
Impact of the company's technologies and products on health and well-being
See related: EMD Presents Microplastic Alternative, RonaFlair Functional Fillers
Goal Two: By 2030, the company will integrate sustainability into all its value chains.
Focus areas:
Sustainability culture and values
Sustainable and transparent supply chain
Securing the company's social license to operate in all regions
Goal Three: By 2040, Merck KGaA, Darmstadt, Germany, will achieve climate neutrality and reduce its resource consumption.
Focus areas:
Climate change and emissions
Water and resource intensity
Stefan Oschmann, chairman of the executive board and CEO said, "At our company, scientific progress and responsible entrepreneurship have always gone hand in hand. We want to be economically successful and create value for society in all of our businesses without generating subsequent costs for society. As a global science and technology company, we can help address some of today's greatest challenges, such as serious diseases and climate change."