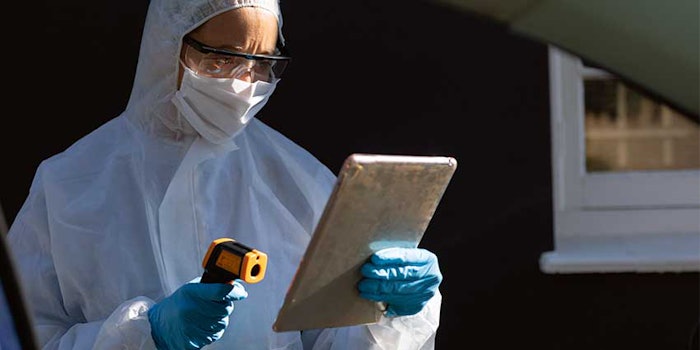 Responding to the current challenges posed by COVID-19,

Solvay

released a statement on how it plans to maintain commitments to protect the health of its employees and communities; the safety and security of its workplace; and continue to serve its customers, especially in critical areas related to the pandemic.
Related: schülke's U.S. Manufacturing Facility Fully Functional During COVID-19
The following are the company's responses to the most frequently asked questions.
Health and Workplace Safety
Solvay has made teleworking mandatory for all employees who can effectively work from home until further notice. Industrial plants have put into place continuity plans, which include health education, hygienic practices and stringent epidemic prevention measures. In areas that have been particularly impacted by the virus, Solvay has restricted access to its plants. Only individuals whose presence is critical to operations are permitted on-site, and their health is regularly monitored.
Actions and Contributions
Across Solvay's businesses around the globe, the company has been able to provide supplies to those in need, such as hydrogen peroxide (H202), hand sanitizer, face shields and other protective equipment. The company has also contributed to various relief efforts, including partnerships with community organizations and nonprofit groups. For example, Solvay has donated hydrogen peroxide to governments and local authorities in the most affected countries, such as China, the U.S., Italy, France, Spain and Belgium.
Previously: [updated] U.S. Manufacturers Push to Stay Open Amid COVID-19 Uncertainty
Business Continuity and Product Offerings
As a chemical and materials company, Solvay is considered an essential partner in customers' supply chains and many products serve applications critical to daily lives. In fact, several of Solvay's business units have put into place emergency product offerings to customers serving the health care and other sectors that have critical needs because of the coronavirus pandemic. 
Solvay continues to secure and prioritize the production of critical ingredients and materials used for cough suppressants and drugs, as well as other pharmaceutical ingredients and packaging, including those for COVID-19 rapid diagnostic tests.
For more information, contact Solvay Chemicals, Inc.