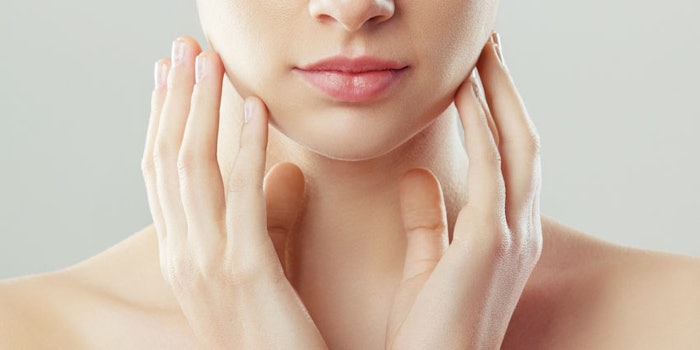 BASF presented broad-ranging research and innovations for the skin microbiome, skin relaxation, hyperpigmentation, naturals extraction and skin-protecting films during the IFSCC Congress, held Sept. 30-Oct. 2, 2019.
Highlights include the following.
Microbiome Balance
Our skin is inhabited by millions of microorganisms including bacteria, viruses and fungi. This microbiota is involved in skin homeostasis and protects against colonization by pathogenic microorganisms. During the congress, researchers presented a strategy to protect the skin against opportunistic pathogens: quenching quorum sensing.
Also known as "quorum quenching," this approach can disturb microbial cell-to-cell communication, which is an essential mechanism for many pathogens to infect and survive in the host. This control strategy can therefore soothe and reinforce irritated and sensitive skin.
Subcritical Water Extraction
To derive BASF's latest natural bioactive, Inolixir (INCI: Glycerin (and) Water (aqua) (and) Inonotus Obliquus (Mushroom) Extract), from chaga mushrooms, a technique known as subcritical water extraction (SWE) was utilized. Instead of organic solvents, this method uses pressurized water heated to between 100°C and 374°C for extraction.
In vitro tests have shown SWE extracts phytochemicals more efficiently than other common methods, such as conventional hydroethanolic extraction or water extraction. As a result, the final extract retains much of the original material's entities; in this case, to benefits the skin by strengthening the skin barrier, protecting blood vessels and relaxing the skin.
Specifically, in vivo, study participants reported the ingredient was as effective as a five-day relaxation cure at mitigating fatigue lines, dark circles and dullness. Moreover, the bioactive reduces redness and makes sensitive skin feel healthier and more comfortable.
Epigenetic Anti-hyperpigmentation
With age, pigmented spots can appear on skin—a process accelerated by sunlight and environmental factors such as air pollution. As such, BASF developed DN-Aura (INCI: Maltodextrin (and) Lansium Domesticum Leaf Extract), a natural active ingredient that diminishes these spots by acting on miR-490-3p. This microRNA molecule controls the production of tyrosinase, as shown by in silico, in vitro and in vivo studies.
Sustainable Rambutan
A trio of hair and skin care bioactives was developed from by-products of the rambutan fruit production process. Nephoria (INCI: Glycerin (and) Water (aqua) (and) Nephelium Lappaceum Peel Extract), from the evergreen tree's leaves, rejuvenates the skin, while Nephydrat (INCI: Glycerin (and) Nephelium Lappaceum Peel Extract) from the spiny fruit peel strengthens and hydrates it. For hair, Rambuvital (INCI: Maltodextrin (and) Nephelium Lappaceum Seed Extract) from the seeds reinforces the scalp's skin barrier.
According to BASF, through its dedicated Rambutan Program, the company sources the raw materials sustainably from organic-certified gardens in Vietnam's Dong Nai province, providing local farmers with a reliable, above-average income; health insurance; free meals; and safe working conditions.
Second-skin Film
Finally, to meet market demands for anti-pollution and intensive moisturizing, BASF developed a second-skin film former comprising solid lipid particles with a skin-mimicking structure. The material is derived from natural sources (> 90%) and is 100% biodegradable, making it an environmentally friendly solution.
Due to the unique melting behavior of particles, a homogeneous solid lipid film is formed on the skin's surface. This, in turn, reduces pollutant adhesion by 33% and imparts long-lasting moisture (24 hr).
For more information, visit the BASF website.