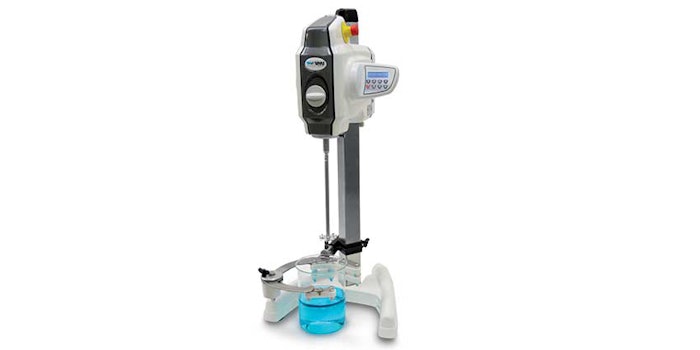 VMI
VMI introduced its latest piece of laboratory equipment: the Turbotest EVO Laboratory High Speed Mixer.
The new mixer was created with flexibilty in mind, so formulators can switch between axial and radial flow low shear mixing, high speed/high shear dispersion or Rotor & Stator high shear mixing. It can utilize over 20 mixer and homogenizer attachments.
The ergonomic mixer also features a touch-screen interface, digital timer and count-down timer, along with digital speed and torque readouts and a balanced lifting arrangement.
Driven by a 440 Watt DC motor, the mixer can process batches from 200 mL-20 L.