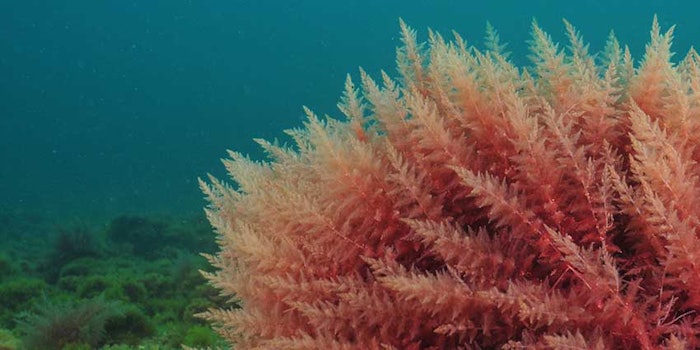 Driven by the need for a long-term sustainable supply chain, Cargill launched the Red Seaweed Promise. The program will address key sustainability challenges for the production and harvesting of red seaweed while enhancing the lives of both its producers and the marine environment in which it is grown.
Related: Cargill Formulations Target 'GreenEthic' Consumers
Red seaweed is utilized in an extracted form—aka carrageenans—in several Cargill ingredients, including Satiagel VPC 508 (INCI: Carrageenan). The ingredients serve as thickening or gelling agents for body, skin, hair and oral care applications. 
Sourced from four continents, the production of this seaweed is reportedly "critical to the prosperity of approximately one million producers and their communities," according to Sebastien Jan, Cargill seaweed strategic sourcing project manager, in a press release.
"Today, these producers face multiple challenges, from climate change and extreme weather events to inefficient farming and harvesting practices, which have a significant impact on the quality of red seaweed. The Red Seaweed Promise supports producer's prosperity by providing the training, coaching and tools producers need to adopt environmental and safe production best practices while committing to sustainable marine and coastal ecosystems," continued Jan.
James Ede, sustainability manager, Cargill, added: "We are committed to making a positive impact and securing sustainably sourced red seaweed for our customers. To ensure we are following international sustainability priorities, the program supports the UN Sustainable Development Goals. The Red Seaweed Promise supports our customers' sustainability commitments and provides assurance to consumers who are increasingly seeking sustainably sourced products."