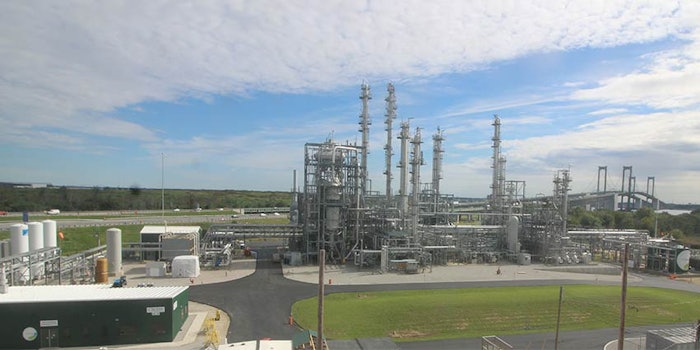 Croda International Plc. (Croda), has announced the official launch and certification of its ECO range of biobased surfactants.
The 100% biobased and renewable range is designed to meet the increasing demand for sustainable, high-performance ingredient options, and is the certified to meet the criteria of the USDA BioPreferred program. At press time, the range includes Brij, Glycerox and Tween products.
ECO range is the result of a significant investment made by Croda in its Atlas Point manufacturing site, located in New Castle, Delaware, to construct an ethylene oxide plant using naturally derived feedstocks. The complete plant supports the evolution of the company's product line, reinventing many of its active emulsifying agents to meet market demand for sustainable products without sacrificing performance.
The ingredients can be used in applications including cosmetics and hair care products for the personal care industry; benefits include emulsification, detergency and cleansing and solubilization, delivering mild and stable formulations.
"At Croda, we have a history of innovation and have been the driving force behind the creation of many disruptive chemistries," said Sandra Breene, president, personal care and North America. "This combined with our long history of sustainability and sustainable reporting synergizes our strengths and delivers true progression in sustainable chemistry for our customers and the consumers they serve. We are pleased to be able to offer such a wide range of 100% biobased and 100% renewable ingredients to meet the needs of formulators and companies seeking to deliver more sustainable options without a compromise in performance or the need for extensive research and development time, adding to development cycles. We can offer the solution today for our customers to launch tomorrow."