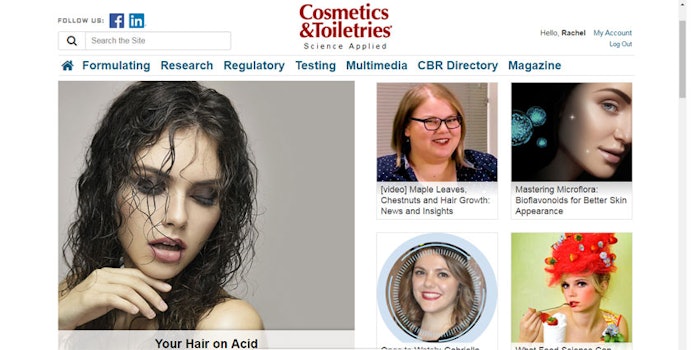 Well aging is the latest mindset of cosmetic consumers. No longer do they fight aging so much as they embrace it, gracefully displaying their flaws as badges of honor and revealing the true beauty of maturity.
In parallel, Cosmetics & Toiletries has embraced its 112-year history by gracefully highlighting its hallmark content in a modernized, sleek website layout. This new design energizes the trusted content you have come to know. We hope you enjoy it as much as we do.
Send feedback to CTedit@allured.com, we would love your insights. Also, flip through our slideshow above for a brief look at just how far we have come.
*All images courtesy of the Internet Archive "WayBackMachine;" (note some image links were broken during the archiving process).