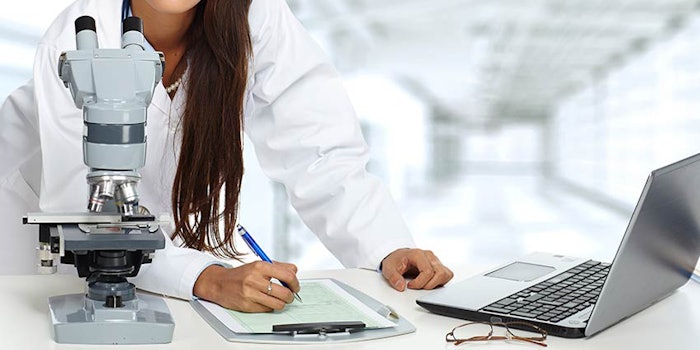 L'Oréal has announced the recipients of the 2018 For Women in Science Fellowship.
The annual awards recognize five female postdoctoral scientists; each receives a grant of $60,000 to advance their research, along with mentorship, career coaching and media training.
The For Women in Science program is dedicated to funding and supporting female scientists at the most critical point in their careers. Although the number of women in science is increasing, a "leaky pipeline" sees a significant career drop-off, which apparently happens in the years between postdoc and tenure track.
Related: L'Oréal USA for Women in Science Program Announces 10 Grant Winners
"I am inspired by the work this year's For Women in Science fellows are doing, both in the lab and in their communities as role models for the next generation of women in STEM," said Frédéric Rozé, president and CEO of L'Oréal  USA.
"At L'Oréal, beauty is based in science, which is central to our belief that science makes progress possible. On the fifteenth anniversary of the For Women in Science program, we proudly celebrate the groundbreaking scientific contributions of these female leaders."
This year's honorees include:
● Amber Alhadeff—neuroscience, University of Pennsylvania (obesity, eating disorders, type II diabetes)
● Stacy Copp—soft matter physics, Los Alamos National Laboratory (developing new materials that produce and manipulate light, with potential applications in biomedical diagnostics, solar energy and energy-efficient lighting)
● Brecca Gaffney—biomechanics, Washington University School of Medicine in St. Louis (the mechanics of human movement, improving treatment for patients who are seeking rehabilitation for an injury or movement disorder)
● Fan Liu—infectious diseases, Broad Institute of MIT and Harvard (predicting how bacteria become antibiotic resistant, designing new therapies and medicines to slow resistance in the future)
● Elizabeth Trembath-Reichert—geomicrobiology, Woods Hole Oceanographic Institution (how life sustains itself in harsh conditions, insights into how life evolved on Earth and where it could exist beyond)
Candidates were evaluated based on intellectual merit, research potential, scientific excellence and their commitment to supporting women and girls in science. Applications were reviewed by experienced scientists in the candidates' respective fields through a partnership with the American Association for the Advancement of Science (AAAS), which manages the application process.
The awards will be presented at a ceremony hosted by the CBS television network's This Morning program co-host Norah O'Donnell and held at the French Embassy in Washington, D.C., on Thursday, Oct. 25, 2018. The ceremony will serve as a capstone to a week of programming for the For Women in Science fellows; other events include an evening with L'Oréal USA and U.S. National Public Radio's (NPR's) science show Invisibilia; a roundtable discussion at the National Academies of Sciences, Engineering and Medicine featuring STEM leaders; an afternoon at the New York Academy of Science's Afterschool STEM Mentoring Program; a visit to Capitol Hill to discuss science policy and careers with Congressional staff; and a lab tour of L'Oréal USA's research and innovation facility in Clark, N.J.
The L'Oréal USA For Women in Science program is the U.S. component of the L'Oréal-UNESCO For Women in Science International Awards, a global program created in 1998 that recognizes and rewards women scientists around the world. Through the international program and the nearly 50 national and regional programs—which includes the For Women in Science program—more than 2,500 female scientists from more than 100 countries have received fellowships to pursue promising research projects.
"The L'Oréal USA For Women in Science Fellowship helped me establish myself as a successful researcher early in my career," said Sridevi Sarma, Ph.D., 2008 For Women in science fellow and associate professor at Johns Hopkins School of Biomedical Engineering.
"The funding accelerated my research on Parkinson's Disease and honed my leadership skills, which led me to be a recipient of the Presidential Early Career Award for Scientists and Engineers (PECASE) in 2012 and has been critical to my current work on epilepsy."