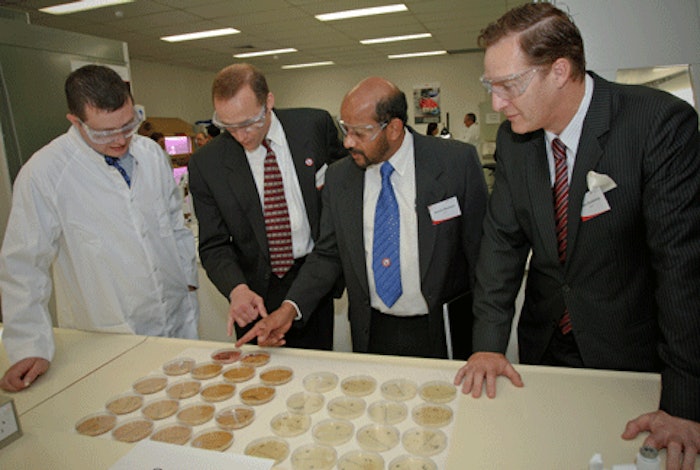 Dow Microbial Control announced the opening of its Customer Application Center (CAC) in Altona, Melbourne, Australia, which will focus on developing antimicrobial solutions specific to the Asia- Pacific region. According to the company, the CAC will give customers in Australia and New Zealand access to state-of-the-art testing laboratories and innovative formulations in line with local regulatory requirements. Following opening ceremonies, some 60+ guests from various industries took a tour of the new facility.
The global biocides and specialty chemicals industries are reportedly growing at an average of 10% to 15%, with Australia and New Zealand experiencing growth rates of about 8% year-on-year. The company notes that in particular, shale gas is one new area of business that is expected to drive the market in the next five years as Australia prepares to harness this untapped natural gas resource.
Mark Henning, global general manager for Dow Microbial Control, said in a press statement, "The facility will be a valuable resource to various industries that require innovative and expert knowledge to help solve new challenges to microbial problems." He added that the facility in Altona is backed by a dedicated team of passionate and experienced experts to solve microbial challenges unique to Australia and New Zealand.
Dow Microbial Control's new facility in Melbourne is expected to aid in its market expansion across Australia and New Zealand. As a result of the company's 2009 acquisition of Rohm & Haas, it has become a combination of two foremost biocide companies to provide microbial control across numerous markets including personal care, marine anti-fouling, paint and coatings and more.