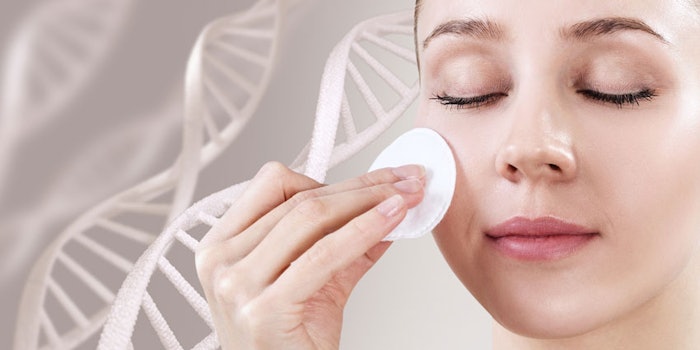 In relation to a previous step toward commercializing custom skin care, EpigenCare Inc., announced it has filed for a patent on a method to create epigenetic skin profiles associated with skin quality.
The concept is based on an at-home test for epigenetic markers of the skin through methylation-specific sequencing of skin samples. According to the company, since skin quality is highly individualized and dynamic, a robust panel of epigenetic markers provides a powerful measuring tool for skin care regimen progress as well as for optimizing one's skin care routine.
Adam Li, Ph.D., chief scientific officer at EpigenCare and co-inventor on the patent, said: "The filing indicates EpigenCare's intention to develop a strong intellectual property (IP) portfolio, which will effectively protect the unique innovation of our epigenetic skin test when it enters the retail market."
EpigenCare's CEO, William Lee, stated, "Other companies have exploited consumer epigenetics in an irresponsible manner and we intend to put an end to this. This patent application demonstrates our commitment to grounded science when it comes to consumer's concerns."