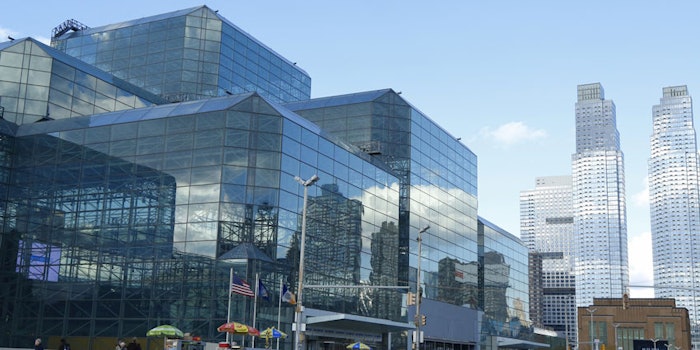 NYSCC Suppliers' Day 2017 flew by in a New York minute. After nearly 8,000 attendees in 2016, the space in Edison, New Jersey was overgrown and the event was moved to the Jacob K. Javits Convention Center this year.
One exhibitor after the next mentioned all positives of the show. Aside from all the launches, innovation and technologies, holding this show in a city like New York brought in significant foot traffic. One exhibitor even explained how the overall flow of people was better.
Everywhere attendees would turn, they would find exhibitors talking about either something new they brought to the show or something new they are currently working on. Nearly each company mentioned safety among their products.
"Performance is the first thing we try to target," said Christopher Lanci, Ph.D. of Green Biologics.
If the product is not developed to perform well, then marketers will have a hard time selling, he added.
A couple other people at the show explained how marketing the product is sometimes the most important aspect of getting through to consumers.
"I look for the story," said Cherie Buziak, founder of BeautyEdge. "Where does it come from, how is it processed, is it an extract, is there anything more technology-wise, how does it work on the skin?"
The current trend within the industry is developing products which are both, safe and sustainable. Data has shown that consumers, especially millennials, look to buy products that are natural and a relatively cheaper price. While meeting these demands, companies also look to create products which are safe to use including film-formers, emulsifiers, makeup removers, etc.
Anti-pollution is currently also growing in the industry and companies such as Givaudan Active Beauty and Clariant are responding to this with a number of different actives and ingredients.
Interested in learning more? Keep your eyes open for more show coverage and new technologies.