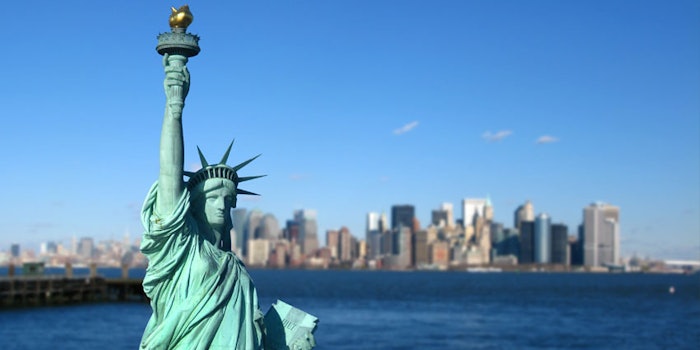 NYSCC Suppliers' Day 2017 will feature 450 exhibiting companies, workshops, courses and other activities. Not to mention all the new launches companies will showcase. Previously held in New Jersey, the show outgrew the space and moved to the Jacob K. Javits Convention Center in NYC. This made room for more exhibitors—and hopefully more attendees. In 2016, 31 countries were represented and attendance neared 8,000.
On Monday, May 1, two classes were held outside the exhibition hall during setup: Cosmetic Chemists, led by Mark Chandler, president of ACT Solutions Corp. and Beginning Cosmetic Chemistry, led by Perry Romanowski, cosmetic chemist.
Tuesday, May 2 will kick off the show with a ribbon-cutting ceremony featuring Angel Reda and Erik Liberman, cast members from WARPAINT, the Broadway musical. Two "Future Chemists" Workshops will also be held, giving up-and-coming formulators insight on developing products for skin care and color cosmetics.
"These students will be running the labs in five to 10 years," said John Carola, sales manager at Protameen Chemicals.
Something else we'll keep our eyes on is the "Digital Age of Beauty" presentation, which will showcase virtual reality technology. Later, the awards night celebration will be held, which is where attendees will find the Cosmetics & Toiletries and Global Cosmetic Industry team.
Wednesday, May 3 is the final show day. We anticipate more new launches and educational sessions highlighting sustainability on a global scale, in addition to demonstrations of sustainable initiatives from award-winning exhibitors.
Cosmetics & Toiletries and Global Cosmetic Industry team members will be walking the show floor for both days. If you decide to come, stop us to say hello. Attendees also are encouraged visit the distribution bins or Booth #1543 to pick up copies of our magazines.
Keep an eye out for more updates from the show throughout the week.