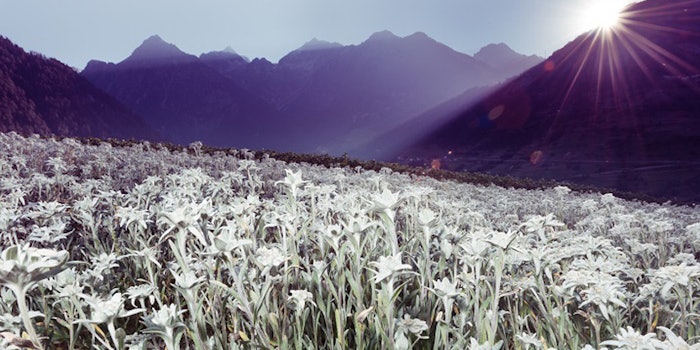 DSM Personal Care
DSM Personal Care's site at Vouvry was awarded the "Fair Trade" seal of approval according to the ESR Standard, which stands for fairness, solidarity and responsibility. This site is located in the Swiss canton of Valais and is home to the ALPAFLOR portfolio, which includes 12 products.
This certification represents:
The company's long-term commitment to ethical pricing
Creditable working conditions
Agricultural education and sustainability for farmers
This range is already certified as organic so the next step for the company was to seek out recognition for its production methods along the supply chain. During the fair trade audit, ECOCERT ENVIRONNEMENT was evaluating the company's policies in health and safety, in environmental friendliness, in communication with suppliers and in other areas.
"The ESR Standard highlights the synergy of the organic and fair trade requirements—a synergy that perfectly reflects DSM's own deeply held values," said Jacobine Das Gupta, director of DSM Corporate Sustainability.
The company's customers are demanding for ingredients to have fair trade status to achieve sustainability goals.
"The tremendous importance of sustainability for our customers, which translates into clear expectations vis-à- vis their ingredient suppliers," said Gaelle Bathany, head global key accounts management at DSM Personal Care. "In today's market, people want the peace of mind that comes from knowing that the products they buy are ethical and traceable from source to shelf."