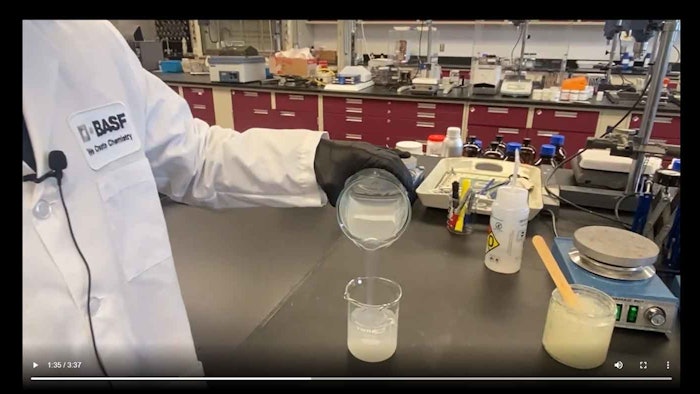 BASF recently played host to Cosmetics & Toiletries, which visited the company's Tarrytown, NY, facility to experience the innovation process, meet the team and learn about modifying rheology naturally (among other insights).
"Welcome to the Tarrytown personal care technical center," said Kate Drummond, head of marketing, BASF Personal Care North America. "We're excited to ... show you what makes this site and people here so special."
Cameron Abid, business director, BASF Personal Care North America, added, "What you've seen here today are great examples of how we're embodying 'Care 360 Solutions for a Sustainable Life.'"
For example, Juan Brito, applications specialist for BASF skin and sun care, demonstrated the company's Verdessence Tara (INCI: Caesalpinia Spinosa Gum) sustainable biopolymer, which acts as a natural thickening and texturizing agent.
Check out our video re-cap.