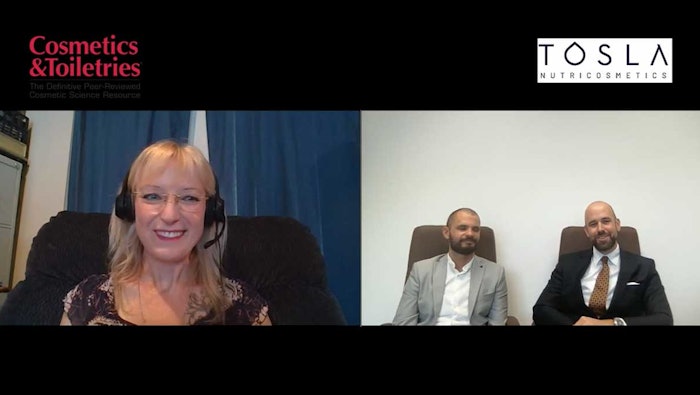 This video is sponsored by:
Tosla d.o.o
Tosla Nutricosmetics' Premium Collagen Formulation with Velious Masking Technology recently won the C&T Allē Award for Most Significant Nutricosmetic Formula in the indie category.
In this video interview, sponsored by the company, Uroš Gotar, CIO, and Primož Artač, director, both of Tosla Nutricosmetics, explain what the technology is, how it works and why it is essential to the development of next-gen consumable beauty products.
Register now to watch; it's free.