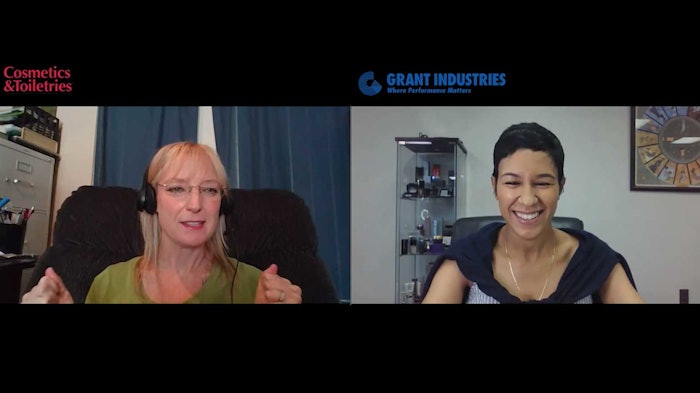 This video is sponsored by:
Grant Industries
From "Revenge Beauty" and "Glass Skin," to "Complexion Multi-taskers" and "Tamed Tresses," Grant Industries' 2022-2023 trends report presents up-and-coming concepts and solutions for beauty product developers. It also frames these ideas within the overarching theme of "Cleaning up Clean Beauty," which rallies the industry to align under clean beauty tenets.
See related: Beauty Comes Clean: Free Ebook
"Initially, it was a fun way to present our catalogue and position our materials for a younger generation of [incoming] chemists," explains Naomi Bedford, digital marketing manager for the company, in this sponsored video. "We've seen an uptick in trends-based requests from our sales team," she adds, "so it shows how we fit into the trends"—that and the demo kits provided with each concept.
The report benefits both R&D and marketing, according to Bedford, as it helps to explain why the company uses certain ingredients; these are outlined in the following sponsored video. Watch now; it's free.