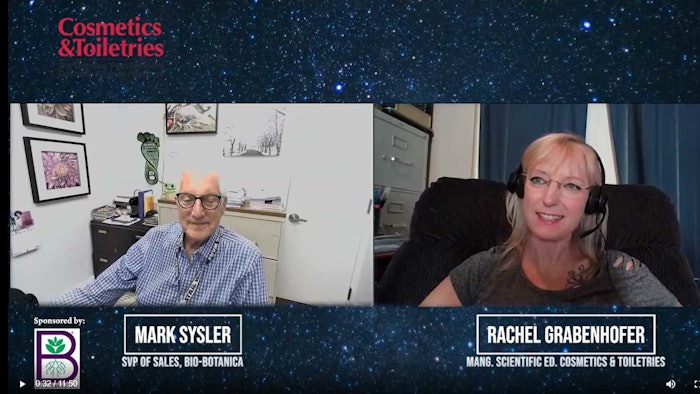 This video is sponsored by:
Bio-Botanica Inc
The global skin brightening/lightening products market is expected to reach US $16.14 billion by 2030, expanding at a CAGR of 5.5% from 2021, according to Grand View Research. The firm attributes this increase, in part, to consumers seeking to achieve an even skin tone, blemish-free skin and reduced acne spots.
According to Mark Sysler, senior vice president of sales for Bio-Botanica, Inc., his company has experienced this surge in demand first-hand. The Asian market, in particular, has exponentially increased the sales of a licorice extract nutritional supplement from Bio-Botanica's consumer brand, Nature's Answer.
"Our consumer brand, Nature's Answer ... developed a licorice extract in glycerin and it's sold as a nutritional supplement in a 1-oz and 2-oz bottle with a dropper," Sysler explained. "People would normally take and put it in water or a beverage and drink it daily as part of their supplement regimen—we will talk later about what it does," he teased.
"But what we discovered, unbeknownst to us, is that overseas in the Middle Eastern and Asian markets, ... the licorice extract, instead of being taken internally, is now being used as a cosmeceutical, if you will, on the skin to lighten spots... [The ingredient has been] selling tenfold overseas by distributors promoting it for this hyperpigmentation use and for dark spots ... because of its active constituents." Additional applications include both health and microbiome benefits, Sysler added.
Watch now: