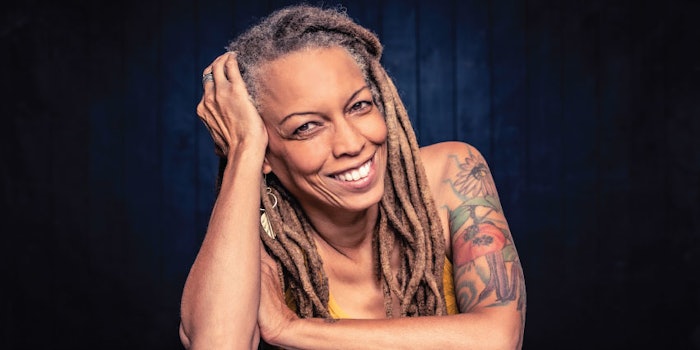 Vogue predicted skin care trends that will dominate 2023 include: sculpted/firm skin, skin-deep health (through biology), holistic mind-body-skin care, and the proactive prevention of subtle signs of aging. Others included: a "better you" barrier supporting microbiome health, mixed laser treatments, IV vitamin drips for supercharged skin and "hard-working hybrid" ingredients for minimalistic formulas.1 Many of these could apply to the scalp, too.
As a Gen X-er, I appreciate the continued shift away from an "eradication" view on aging to its graceful embrace, with healthy aging, care and early protection messaging. In the end, though, it's really about obtaining the same effects: decreasing wrinkles, dryness, sagging, uneven coloration, etc., and increasing firmness, smoothness, a glowing complexion, etc. Anything pro-youth or pro-neanimorphic — there's a new word for Marketing. 
This issue of C&T responds to several of these trends in the pro-youth space. On Page 26, Ezure probes biology for answers to sagging, identifying shrinking sweat glands as a novel target. Prajammuang, et al., on Page 32 explore detachable microneedles to deliver retinol and other actives into skin for youthful effects without accumulation or irritation.
Biotech and fermentation-derived ingredients with skin brightening, antioxidant, hydrating, probiotic, ... etc., benefits are described by Johnson on Page 40, while on Page 42, Deola and Lionetti take a skin health approach, explaining how to formulate for compromised skin. This month's Expert Opinions on Page 18 is also rich with ideas for the anti-aging category; e.g., stress management, precision targeting, the holobiont, senescence, the medicalization of products and more.
As a bonus this month we also address scalp care, which continues to draw consumer interest; at press, the top 11 searches globally related to scalp treatments were rated as "breakout" by Google Trends,2 meaning they had "tremendous" increases. Here, on Page 36, Rubio, et al., present a delivery system to target different aspects of the scalp to restore microbiome balance and in turn, reduce dandruff. Also, scalp health expert Gill Westgate, Ph.D., gives us her take on current and future directions for this market on Page 7.
As always, we hope this issue offers pro-product development ideas and solutions, and inspires you.
https://www.vogue.com/article/skin-care-trends-2023
https://bit.ly/3GJnLYt (accessed April 13, 2023)