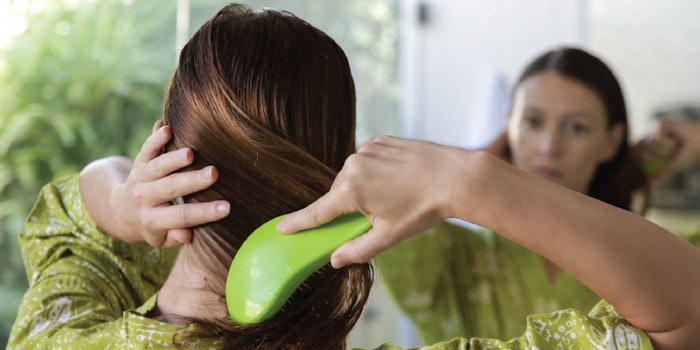 For the full article read the May edition of C&T magazine.
In recent years, the scalp has come into its own as an important category, intersecting skin care with hair health. Dandruff, hair loss, irritation and itch are considered less taboo and instead, issues to address in support of holistic wellness. With the hair and scalp market projected to rise at a CAGR of 5.4% by 2030, per Market Research Future, C&T wondered what drivers are influencing this space and where the opportunities lie.
Here, Gill Westgate, Ph.D., an industry expert in hair growth and the hair cycle, co-founder and chair of the Cosmetics Cluster UK, and founder of her namesake consultancy, shares her insights.
C&T: What are the biggest trends or concerns in hair and scalp care?

GW: Scalp care used to be the "poor relation" to hair beauty, with problems such as dandruff, itch, tightness in the scalp and product build up [the main topic of discussion], especially in countries in the West. Consumers in East Asia and Asia have always viewed scalp health as the foundation of healthy hair.
Now, scalp care is itself a big trend, separate from hair care, with manufacturers recognizing that scalp skin is different mainly due to the environment of the scalp having lots of terminal hair, a high density of sweat glands and high blood flow, as well as a microbiome suited to a more lipid-rich niche. Scalp problems remain largely the same, with dandruff, oiliness, itch and hair loss being the main concerns.
C&T: What's driving these trends?

GW: In French, there is not a single word for scalp – is it cuir chevelu or the skin of the hair. Thus, the skinification of hair brings all the richness of the skin care category into hair, which involves products offering both rituals and benefits. Issues that are consumer-motivating include the repair and maintenance of a good stratum corneum or skin barrier, with research being conducted to understand the roles of lipids and the adhesion between cells in scalp skin barrier. A poor barrier is more likely to allow the passage of materials into the living layers of the epidermis and dermis, which can lead to poor scalp health, inflammation and scalp dryness/flaking.
The hair category is now talking about health scalp and hair with product benefits targeted at either or both. Marketing to scalp has been rather focused on problem/solution (anti-dandruff, etc.); however, more positive messages of communication are being used as the scalp category becomes independent from hair, with formulators concerned about skin and hair when innovating.