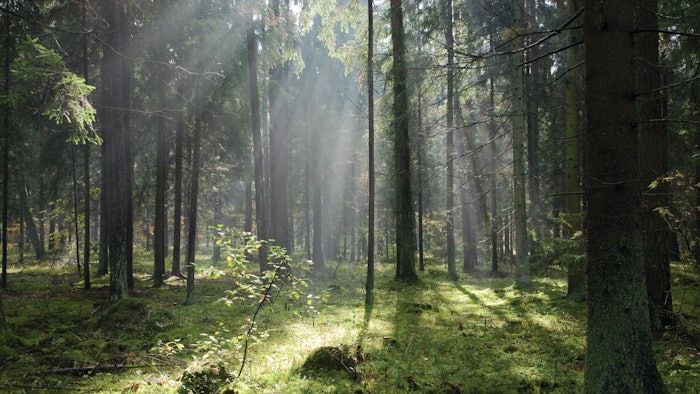 Read the full article in the January editon of C&T Magazine
Polycitronellols are a new class of polyether polymers designed in accordance with the 12 Principles of Green Chemistry and derived from natural terpene monomers. Their production is enabled by a patented Process Intensified Continuous Etherification (PICE) method that is performed catalytically at near ambient temperature in continuous flow.1, 2 The resulting polymers are distinguished by their highly desirable and tunable sensorial properties, making them an ideal platform ingredient to elevate both the performance and sustainability of products, as will be outlined.
This review of polycitronellol polymers covers: 1) the historical context in which this new class of ingredients has been introduced; 2) the chemistry of the polymers, including their sustainability and safety; and 3) an introduction of how to use them, both as a stand-alone ingredient and as an alternative to non-biodegradable ingredients.
Background
Natural organic oils and waxes have been used in cosmetics and personal care formulations for millennia3 and modern material science over the past century has enabled a wide variety of organic liquid polymers to further enhance sensory performance in these applications. Indeed, the personal care and cosmetic market alone is annually valued at more than US $450 billion, where these liquid polymers are deployed at a scale greater than 700,000 tons per year.4 However, many of these materials (e.g., polyisobutene, silicone, polyacrylate, etc.) lack highly desirable sustainability attributes, including renewability, biodegradability and/or low carbon footprints. And, owing to an increased awareness of
environmental impacts, these deficits have resulted in considerable frustration among consumers and lawmakers.5, 6
Silicones, for example, were introduced to cosmetics and personal care products in the late 20th century and have been widely adopted for their performance benefits including skin feel, shine and anti-foaming properties. While these benefits are tangible during use, they come with upstream and downstream liabilities, including a high greenhouse gas (GHG) burden in production, and a lack of biodegradability in the environment post-use.5 As a result, regulators have stepped in and begun to limit the use of certain classes of these materials, specifically in rinse-off applications.6
Read the full article in the January edition of C&T Magazine
References
Foley, P. and Yang, Y. (2018). Polyethers, polyamines, polythioethers and methods for making same. U.S. Patent No. 10,059,801 B2. Washington, D.C., U.S. Patent and Trademark Office.
Foley, P., Yang, Y. and Salam, T. (2020). Polyether derivatives, uses and methods of making the same. U.S. Patent No. 10,844,169 B2. Washington, D.C., U.S. Patent and Trademark Office.
Draelos, Z.D. (2000). Cosmetics and skin care products: A historical perspective. Dermatologic Clinics. 18(4) 557-559.
Royal Society of Chemistry. (Accessed 2022, Oct 28). Sustainability. Polymers in liquid formulations: Opportunities for a sustainable future. Available at https://rsc.li/3TOEVIv
Gardner, S. (2022, Apr 14). European Union moves forward with silicone chemicals phaseout. Available at https://news.bloomberglaw.com/environment-and-energy/european-union-moves-forward-with-silicone-chemicals-phaseout
Kostic, A. (2021). Silicones in cosmetics and their impact on the environment. Cos Active J. 1 34-39.