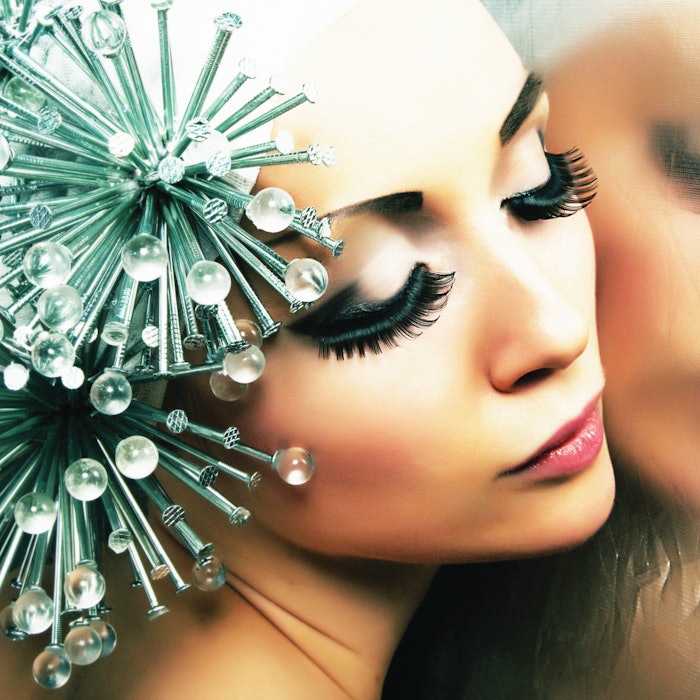 Check out the January 2023 digital edition. 
Welcome to the New Year – a time for thoughtful reflection and reinvention. Pantone's 2023 Color of the Year, Vivid Magenta, is meant to convey this sentiment, being "expressive of a new signal of strength" and "writing a new narrative." The shade itself is also inspired by the natural red of cochineal, "rooted in the primordial, reconnecting us to original matter and invoking the forces of nature to build our inner strength," according to Pantone.1
Trends projections for 2023 illustrate how beauty consumers are reinventing themselves. Beauty Pie, for example, outlined top trends in skin and body care including: ayurvedic herbs chebula and ashwaghanda, lip sunscreen and peptide treatments, "mewing" and skin cycling techniques, ceramide serum, collagen supplements, niacinamide body wash, slugging, electrolytes and more. In hair, styles including the butterfly, octopus, jellyfish and wolf cuts made the list; in color, coquette makeup, doe eyes, stick-on gems, glam grunge, popcicle lips and Barbie makeup were called out, among others.2 While the old adage states nothing is new under the sun, marketing is certainly as creative as ever.
This issue of Cosmetics & Toiletries underscores how our industry has embraced and reinvented sustainability; from Foley's introduction of a new green terpene chemistry, on Page 26; and Mavon, et al.'s, insights on upcycling Nordic cloudberry, on Page 42; to Dubrulle, et al.'s, metabarcoding to track traceability, on Page 38. Laden even gives a historic look at the industry's roots in sustainability on Page 18, while Expert Opinions, on Page 16, surveys industry insiders for their take on future directions in sustainability.
This month also seeks to build the inner strength of skin. It opens with insights on skin biology from CeraVe, on Page 7, and connects holistic ayurvedic answers to modern issues, such as through Shukla's and Lad's review of Curcuma longa (turmeric) for skin renewal, on Page 30, and Singh's report on holy basil (tulsi) for anti-stress cosmetics, on Page 34.
Also, Steventon, on Page 22, emphasizes skin care as a critical component of both health and self-care. Finally, Johnson, in her "In the Mix" column debut, explains formulating approaches to restore skin. We hope the highlights presented here inspire you to reinvent and reenvision future beauty.