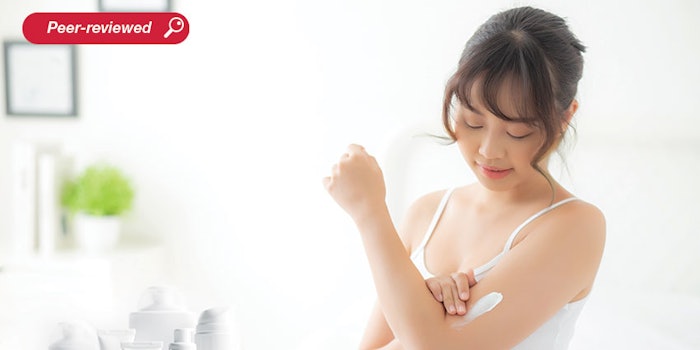 Read the full article in the January 2022 digital edition. . .
Traditional Chinese Medicine (TCM) describes a wide range of medical practices with a good amount of anecdotal testimony for efficacy but little scientific verification. As the name would indicate, TCM was developed in China and although it may have originated there, these practices and regimens are now utilized in cultures around the globe. TCM encompasses various methods, including but not limited to acupuncture, massage, exercise, dietary therapy and various forms of herbal medicine. Many of these herbal remedies are included in the Compendium of Materia Medica, also known as the first draft of the encyclopedia of TCM. This draft was completed in 1578 and described more than 1,000 species of plants believed to have some intrinsic medicinal qualities.1
Many of these plants are still used today as countermeasures to various ailments. Ginger (ginger root, Zingiber officinale), for example, is used to treat upset stomachs and has been employed for treatment of colic, arthritis, the common cold and headaches. Other commonly used plants are ginkgo (Ginkgo biloba) and ginseng (Panax ginseng), which have been historically used for the treatment of asthma and to boost the immune system, respectively.
Another important plant considered part of TCM is horny goat weed (Epimedium). The name horny goat weed (HGW) was given to the plant when a goat herder (ca. 200 BCE) observed the aphrodisiac effect it had on his goats after they consumed it. Since this property was discovered, it has been used as a non-pharmaceutical remedy for erectile dysfunction and as an anti-rheumatic herb.1 Additional reported uses include the treatment of osteoporosis, post-menopausal health problems, memory loss and joint pain.2 HGW, also known as barrenwort, bishop's hat, fairy wings or yin yang huo, is a low-growing plant with leathery leaves. Its flowers are pendant shape, resembling a bishop's hat, having longspurs and variable colors (see Figure 1, top). Epimedium species are mainly found in China, though there are a few species observed in other parts of Asia as well as in Europe.
The major active components of HGW are flavonoids, of which epimedins A, B and C, and icariin make up the majority (see Figure 1, bottom).2 A significant amount of research has been conducted on icariin and it has demonstrated a wide range of activities, including: improving sexual dysfunction/increasing sex drive,1-4 improving osteoprotective functioning,2, 4 cardiovascular protection,1, 2, 4, 5 treating depression,2, 4 improving cognitive function,4, 6 improving learning/memory7, 8 and brain protection.9-12 Additional reports have ascribed to icariin such effects as anti-aging,2, 13 anti-oxidation,2, 14 anti-inflammation,1, 2, 4, 15, 16 and Propionibacterium acnes microbial biofilm eradication.17
Several of these findings suggest a composition containing HGW could be used to topically help to eliminate blemishes and their associated inflammation. As such, an extract of HGWa was examined by first characterizing it via high performance liquid chromatography (HPLC) to determine the presence of icariin, epimedins A, B and C, icaritin (i.e., fully deglycosylated icariin) and hyperoside (galactoside of quercetin). The material was then tested in vitro for biofilm reduction and anti-inflammatory effects.
. . .Read more in the January 2022 digital edition. . .
References
Yang, L., Yang, C., Li, C., Zhao, Q., Liu, L., Fang, X. and Chen, X.Y. (2016). Recent advances in biosynthesis of bioactive compounds in traditional Chinese medicinal plants. Sci Bull (Beijing) 61 3-17.
Ma, H., He, X., Yang, Y., Li, M., Hao, D. and Jia, Z. (2011). The genus Epimedium: An ethnopharmacological and phytochemical review. J Ethnopharmacol 134 519-41.
Chau, Y., Li, F.S., Levsh, O. and Weng, J.K. (2019). Exploration of icariin analog structure space reveals key features driving potent inhibition of human phosphodiesterase-5. PLoS One 14:e0222803.
Li, C., Li, Q., Mei, Q. and Lu, T. (2015). Pharmacological effects and pharmacokinetic properties of icariin, the major bioactive component in Herba Epimedii. Life Sci 126 57-68.
Fang, J. and Zhang, Y. (2017). Icariin, an anti-atherosclerotic drug from Chinese medicinal herb horny goat weed. Front Pharmacol 8 734.
Zhang, D., Wang, Z., Sheng, C., Peng, W., Hui, S., Gong, W. and Chen, S. (2015). Icariin prevents amyloid beta-induced apoptosis via the PI3K/Akt pathway in PC-12 cells. Evid Based Complement Alternat Med 235265.
Jin, F., Gong, Q.H., Xu, Y.S., Wang, L.N., Jin, H., Li, F., Li, L.S., Ma, Y.M. and Shi, J.S. (2014). Icariin, a phosphodiesterase-5 inhibitor, improves learning and memory in APP/PS1 transgenic mice by stimulation of NO/cGMP signalling. Int J Neuropsychopharmacol 17 871-81.
Jin, J., Wang, H., Hua, X., Chen, D., Huang, C. and Chen, Z. (2019). An outline for the pharmacological effect of icariin in the nervous system. Eur J Pharmacol 842 20-32.
Wang, L., Zhang, L., Chen, Z.B., Wu, J.Y., Zhang, X. and Xu, Y. (2009). Icariin enhances neuronal survival after oxygen and glucose deprivation by increasing SIRT1. Eur J Pharmacol 609 40-4.
Zeng, K.W., Fu, H., Liu, G.X. and Wang, X.M. (2010). Icariin attenuates lipopolysaccharide-induced microglial activation and resultant death of neurons by inhibiting TAK1/IKK/NF-kappaB and JNK/p38 MAPK pathways. Int Immunopharmacol 10 668-78.
Zhang, H., Liu, B., Wu, J., Xu, C., Tao, J., Duan, X., Cao, Y. and Dong, J. (2012). Icariin inhibits corticosterone-induced apoptosis in hypothalamic neurons via the PI3-K/Akt signaling pathway. Mol Med Rep 6 967-72.
Zhu, H.R., Wang, Z.Y., Zhu, X.L., Wu, X.X., Li, E.G. and Xu, Y. (2010). Icariin protects against brain injury by enhancing SIRT1-dependent PGC-1alpha expression in experimental stroke. Neuropharmacology 59 70-6.
Chen, Y., Sun, T., Wu, J., Kalionis, B., Zhang, C., Yuan, D., Huang, J., Cai, W., Fang, H. and Xia, S. (2015). Icariin intervenes in cardiac inflammaging through upregulation of SIRT6 enzyme activity and inhibition of the NF-kappa B pathway. Biomed Res Int 895976.
Zhao, F., Tang, Y.Z. and Liu, Z.Q. (2007). Protective effect of icariin on DNA against radical-induced oxidative damage. J Pharm Pharmacol 59 1729-32.
Kong, L., Liu, J., Wang, J., Luo, Q., Zhang, H., Liu, B., Xu, F., Pang, Q., Liu, Y. and Dong, J. (2015). Icariin inhibits TNF-alpha/IFN-gamma induced inflammatory response via inhibition of the substance P and p38-MAPK signaling pathway in human keratinocytes. Int Immunopharmacol 29 401-407.
Xu, C.Q., Liu, B.J., Wu, J.F., Xu, Y.C., Duan, X.H., Cao, Y.X. and Dong, J.C. (2010). Icariin attenuates LPS-induced acute inflammatory responses: Involvement of PI3K/Akt and NF-kappaB signaling pathway. Eur J Pharmacol 642 146-53.
Coenye, T., Brackman, G., Rigole, P., De Witte, E., Honraet, K., Rossel, B. and Nelis, H.J. (2012). Eradication of Propionibacterium acnes biofilms by plant extracts and putative identification of icariin, resveratrol and salidroside as active compounds. Phytomedicine 19 409-12.
a Grandicin (INCI: Propanediol (and) Epimedium Sagitattum Leaf/Stem Extract) is a product of Biocogent LLC.