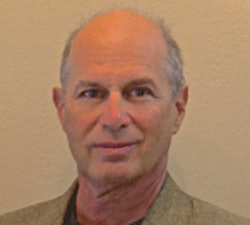 Owner, TPC2 Advisors Ltd., Inc., USA
Eric Abrutyn is a graduate of New York University-New Paltz with a Masters in chemistry and of C.W. Post College/Long Island University with a BS in chemistry. He has over 35 years of experience in the personal care industry and is an active member of the Society of Cosmetic Chemists. Abrutyn also is chairman of the Personal Care Products Council (formerly CTFA) International Nomenclature Cosmetic Ingredient (INCI) Committee.
Abrutyn recently retired from Kao Brands Company as a senior principal scientist. He has contributed broadly in the fields of hair care research, skin care product development and underarm product development. He also had experience at Dow Corning as senior technical service scientist in the field of silicone chemistry and Wickhen Products as director of R&D in the field of antiperspirants, esterification, spray drying and free-radical polymerization. He has also worked for Amerchol as a synthesis chemist in the field of glucoside chemistry. Abrutyn holds more than 15 patents, is contributing editor to four books, is the author of many technical articles and has given numerous presentations in the field of antiperspirants, polymerization, controlled release and silicone applications.