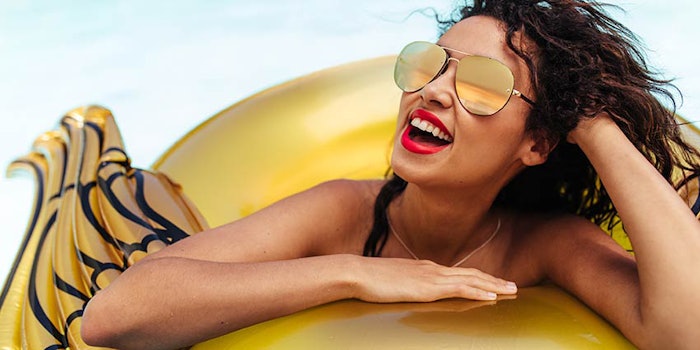 Nouryon has launched Dermacryl X (INCI: Acrylates Copolymer), a film-forming polymer meant to help formulators keep up with consumer sunscreen trends—specifically, the demand for high-SPF, long-wear products that still maintain superior sensory properties.
The sustainable ingredient also reportedly reduces the stickiness and oily feel of rub-on sunscreen products.
Related: AkzoNobel Becomes Nouryon
The polymer requires neither heat nor neutralization when formulating, and is reportedly easy to incorporate into emulsion-based sunscreens. It can be utilized in both inorganic and organic systems, and is delivered from an emulsion base.
"We have created Dermacryl X to fill this gap [between consumer demands]. It enables our customers to create the finest rub-on sun protection products requiring a [SPF] greater than 50, as well as market-leading water and wear resistance," commented Jens Müller, global marketing manager of the Nouryon's Surface Chemistry business.
Dermacryl X launched at the Society of Cosmetic Chemists' Annual Meeting in New York City, held from Dec. 11-12, 2018.